Penguin 2.0 – Why the Flightless Bird Isn't As Scary As You Think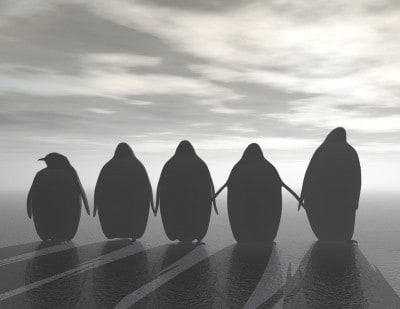 Rumors of Google's Penguin 2.0 update have been swirling in the SEO world for a while. A couple of weeks ago, it launched and many website owners were scrambling to protect their site from an anticipated drop in rankings, traffic, and sales.
To be clear, Penguin 2.0 affected 2.3 percent of all websites. It was released to target websites that participate in sketchy link building practices like buying cheap links, participating in link farms, or being linked to by spammy websites
This new update was meant to reduce the amount of spam in Google's search engine results pages SERPs. Among other things, Google defines spam as websites that claim to deliver valuable content, but inundate visitors with useless, impertinent information.
At VND we commit to only practicing white hat SEO. Honoring these guidelines includes avoiding sketchy link building tactics. With that in mind, we still found an initial drop in our rankings and then bounced back.
We generally have very healthy back links, a great blog and content, and are active on social media.
We discovered that a couple of sketchy sites were linking to us. We quickly jumped on the spammy pages and were able to get these links removed.
After Penguin 2.0, people chose to panic in lieu of searching for the reasons their site wasn't performing well. All you need to do is relax, take a deep breath, and be prepared to work on your website.
To get started, use this free backlink checker from Moz. If you'd like to discuss how VND can help your website recover from Penguin 2.0, we welcome you to contact us.