TexStar Midstream Logistics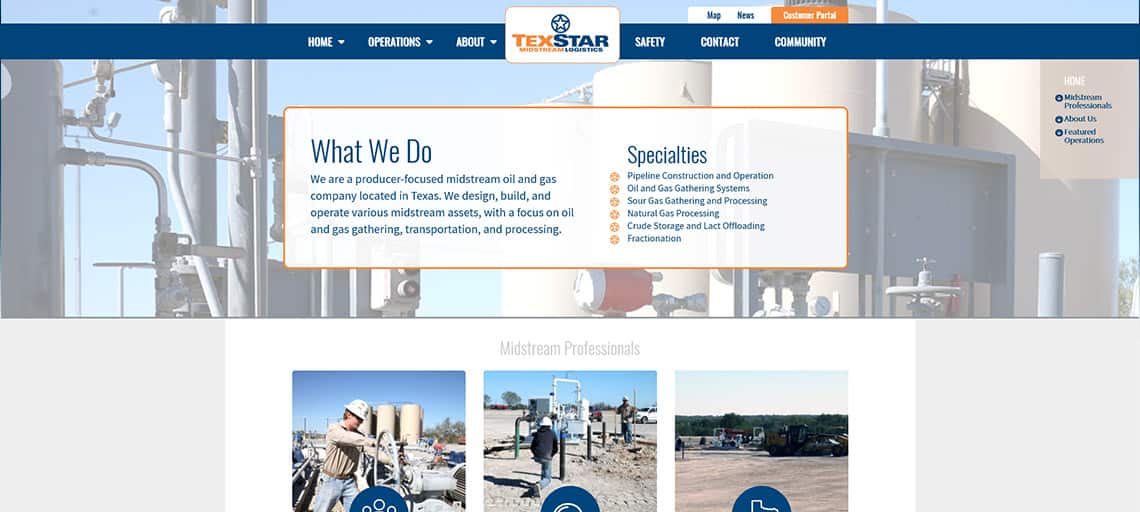 Description
TexStar Midstream Logistics is a producer-focused oil and gas company, located in Texas, specialized on gas gathering, transportation, and processing.
Solution
TexStar was seeking to redesign their website. They wanted to have a better presentation of their website, with a responsive design that would adjust perfectly on a mobile screen.
VND updated their WordPress engine,
Made their website responsive and,
Installed new plugins to improve user interfaces.
Results
TexStar's website now adjusts to any window size from desktop to mobile without making the website look cluttered. It possesses full information about their sites with location maps that can visually show the user their current operations and users can easily navigate through the website's pages thanks to the side navigator.