San Antonio Housing Trust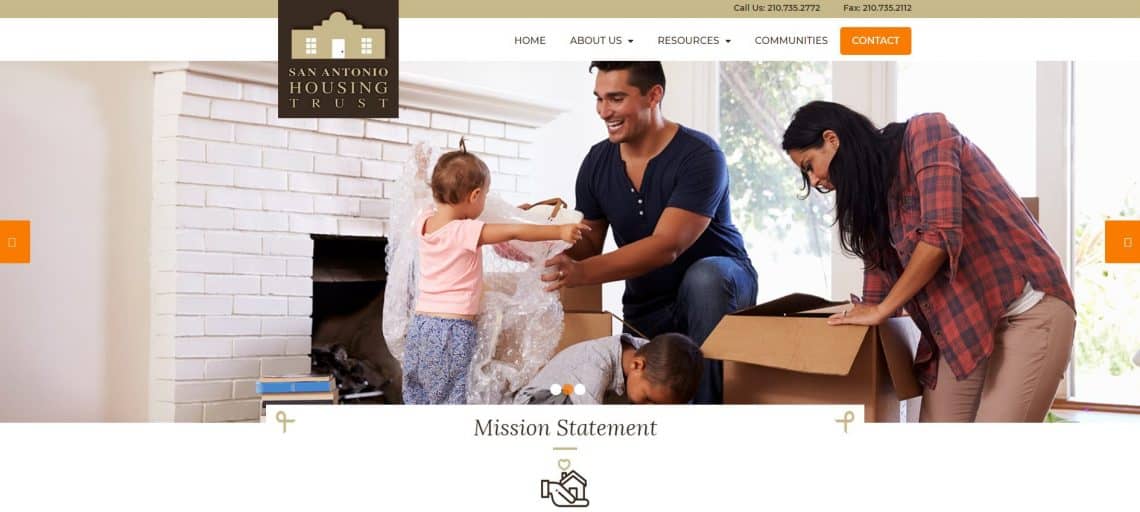 Description
In 1891 Richard E. McIlvaine established residence on Blanco Road. He operated a saloon at 254 W. Commerce St. (Site of City Hall). He was married to Caroline Echtel. Together they had three daughters Lena, Eulauh, and Gracie. Mr. McIlvaine began acquired approximately 250 acres in the area that is now known as the Beacon Hill and the Los Angeles Heights subdivisions. In 1962, 0.8 acres was deeded to the Oblate Missionaries, who constructed a 20,000 square foot office building on the southeast portion of the property at Blanco Road and San Francisco.

In 1998, the Oblates sold the property to the San Antonio Housing Trust Investment Corp. for use as the site of the 1999 Affordable Parade of Homes. As part of the Pasadena Heights Affordable Parade of Homes, the SAHT bought the 10.8 acres of McIlvaine farmland and the old farmhouse.

In 2001, the 110-year-old McIlvaine House was moved by the San Antonio Housing Trust Investment Corp. to its new location at 2515 Blanco Rd., next to the 2523 address it originally had for many years. In 2003, the San Antonio Housing Trust Foundation, Inc., using CDBG and General Funds from the City of San Antonio, rehabilitated the McIvaine Farmhouse.
Solution
VND managed the search engine optimization (SEO) of the new site, which included claiming and managing all of the company's physical locations on Google Maps. A mobile optimized, visually pristine banking website and a first-place ranking on Google search results. This project features:
Integrated their website into a WordPress site (WordPress CMS)

WCAG 2.0 Accessibility Implementation was implemented to allow people with impairments to browse the website.

A mobile Responsive website design was implemented to adapt to any device screen.

Installed new plugins to improve user interfaces

rovided a full migration to a private cloud hosted at the VND data center in San




Antonio, Texas. The site was built to grow on a clustered hosting environment, able




to support the high traffic demand
Results
SA Housingtrust's website has a new and modern look. Their website in now responsive and can adjust to any screen. User interfaces were upgraded, the content layout was improved, and SEO was revised improved to increase site performance.