POASA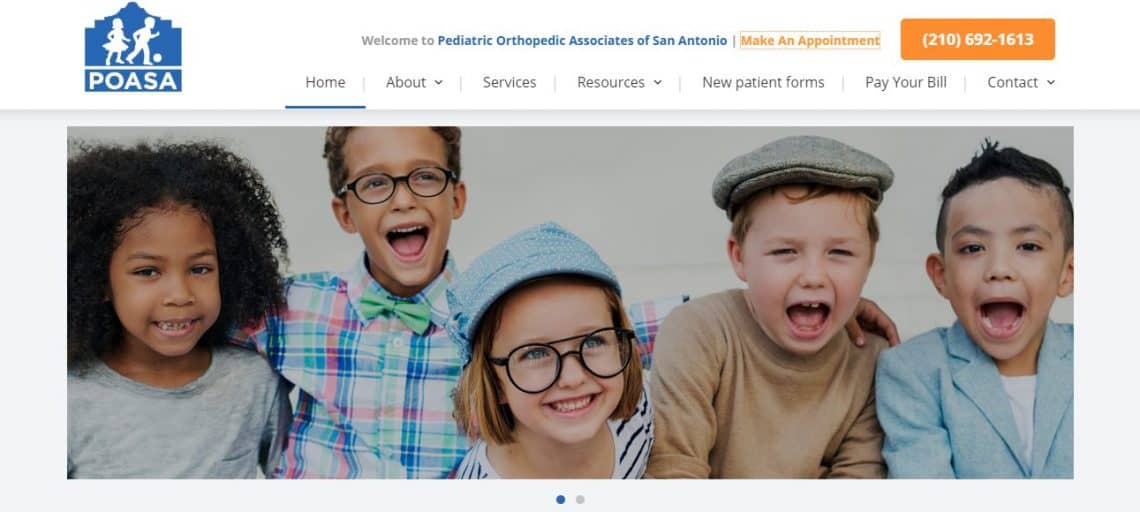 Description
POASA is a group of physicians and support staff dedicated to the prevention and treatment of diseases and injuries of the musculoskeletal system in people from birth to age 18.
Our physicians are highly-experienced, board-certified & fellowship-trained pediatric orthopedic surgeons. Most have extensive military experience, as well. We employ superb cast technicians and x-ray technicians – who are super-friendly with our patients
We have kid-friendly, low-dose, digital x-ray equipment that displays the images instantaneously on high-resolution screens.
Solution
VND created a website for POASA, a public website, and an internal "intranet" website only accessible by the center's staff. The public website contains information for the public about POASA, their staff, as well as, the services offered, while the intranet provides secure access to private content for staff use, the site has the following features:
Integrated their website into a WordPress site (WordPress CMS)

Installed new plugins to improve user interfaces

A mobile responsive website design was implemented to adapt to any device screen

Content layout improvement