Comet Tech App
Comet Tech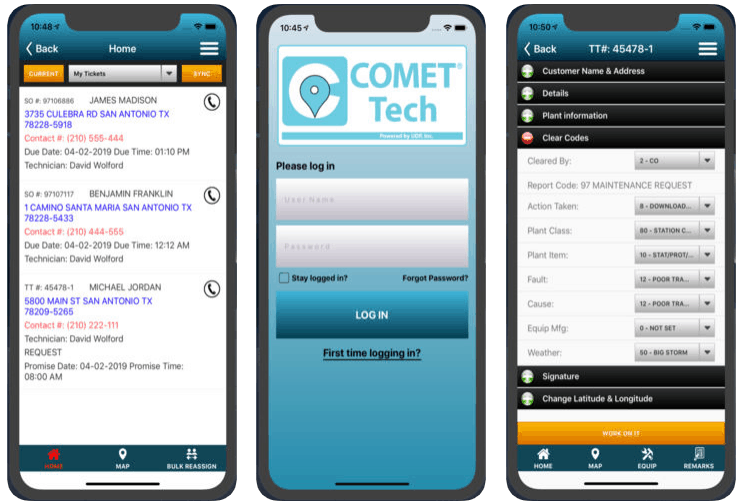 Description
COMET Tech mobile app improves your Customer Experience by giving your install and repair team access to critical information about a subscriber's service. Pertinent data is seamlessly shared across UDP's B/OSS solutions.
Solution
Your techs in the field can conveniently work service orders and trouble tickets from their mobile device. COMET Tech displays subscriber contact information, equipment and assignment data, appointment times, account remarks and more. Geocoded service location data is easily captured and saved to the subscriber's account.
Updated account information and remarks entered by your techs is synced with UDP's B/OSS applications on the go. COMET Tech manager screens allow you to balance workloads as the need arises, with updated status information and the ability to easily reassign orders and tickets.