TOCA CRM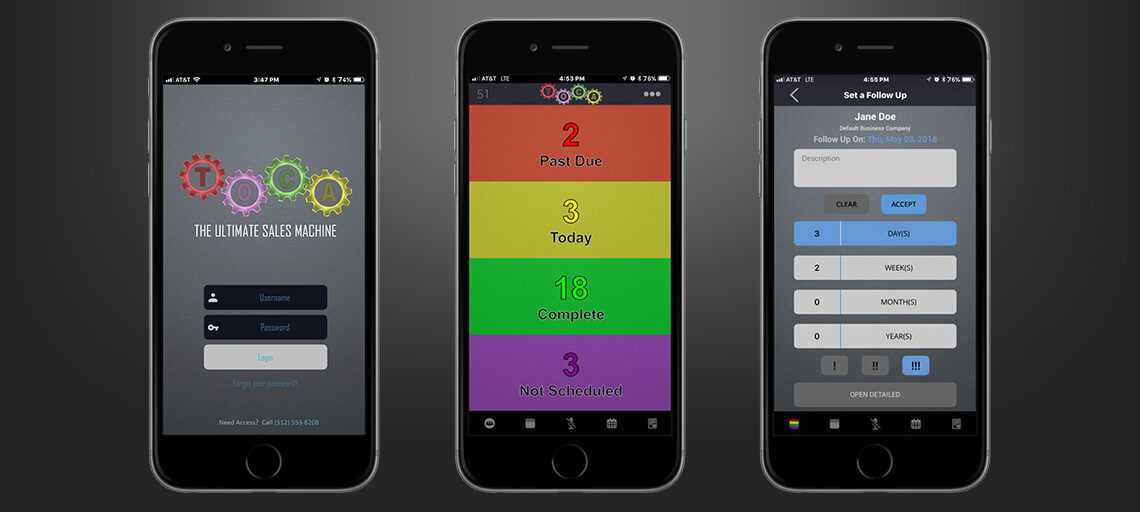 Description
TOCA is designed so the basic functions of a CRM can be performed in a fraction of the time of the leading CRM (customer relationship management) programs.
Solution
TOCA has the ability to track and generate leads in order to help teams improve their customer relationship management. TOCA comprises the most important features you will find on competing CRM apps, all inside one app.
Voice commands
Send emails
Schedule to-do's and follow-ups
Categorize importance
All-in-one App
Results
With TOCA you can categories leads, add notes, send emails with attachments, schedule events, follow-ups, and importance. You can schedule to-do's, ad your notes and view the history. For more information you can visit: https://www.tocacrm.com or email to: info@tocacrm.com
Prom App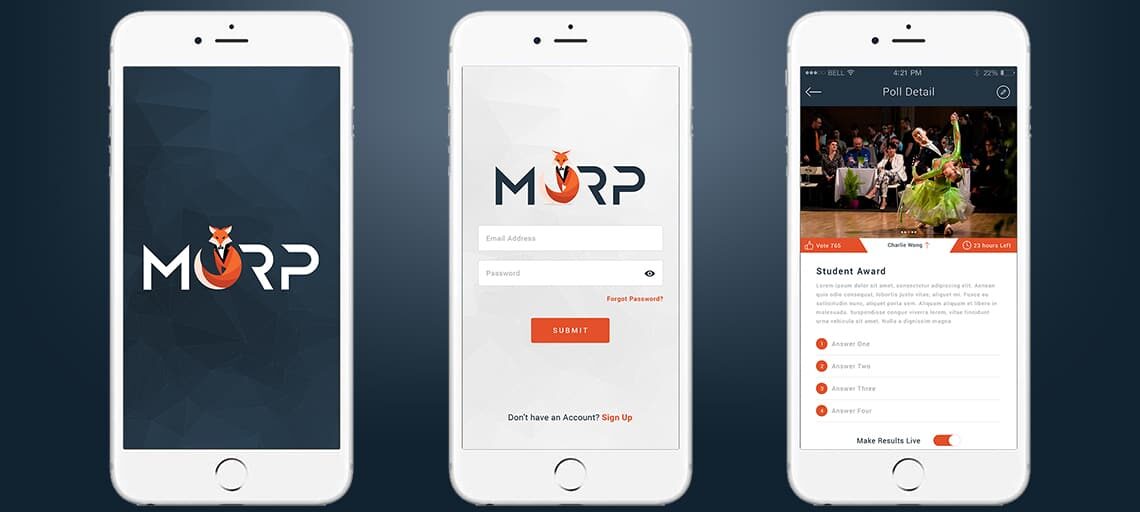 Description
Organizing a Prom party for schools can be tedious and time-consuming. Administrators and teachers have to sell tickets, raise money, organize voting, budget the whole event on top of their regular duties on school. The prom app Morp, can help schools simplify the organization of Prom for their students.
Solution
The prom app Morp, can help schools organize and simplify organizing Prom. It helps sell tickets, vote, raise money, check students into Prom and, budget the whole event.
Voting
Messaging
Notifications
Reports
Raise money
Check-in
Store
Budget Tool
Prom Request (ask a student to the prom)
Results
Teachers can create polls and see results live as votes come in. They can manage the prom's list, message students just like the student can message the teacher. Teachers can send mass notifications for important information and can create all financial reports with the tap of a button.
Re-turnz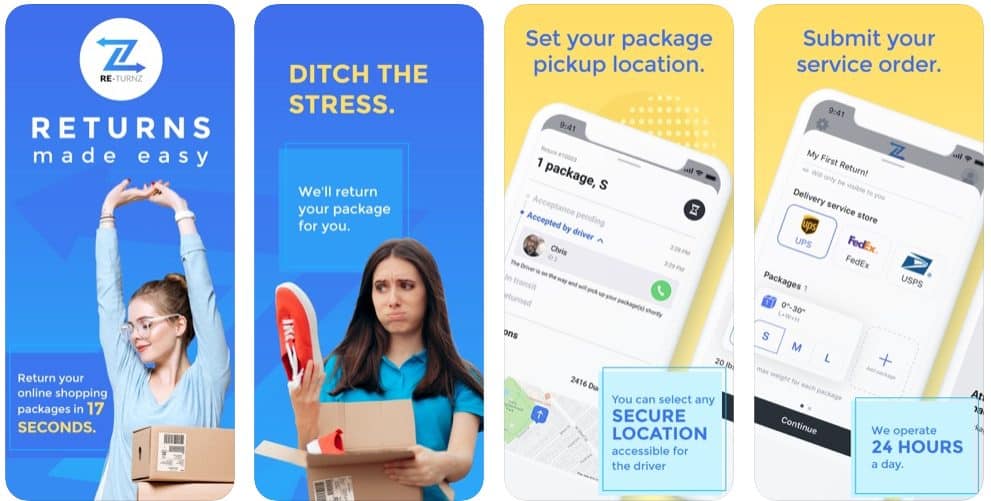 Description
Returning unwanted online purchases is a frustrating hassle. Re-turnz solves this problem by returning packages for you. On Demand!
No one needs to be present for us to PICK UP your packages
Orders placed before 2 pm are delivered the same day.
Orders placed after 2 pm will be completed the same day or within 1 business day.
Our service operates 24 hours a day, 7 days a week.
Orders are easily placed in less than 17 seconds!
We utilize a network of independent, insured, background-checked drivers that work on-demand to deliver your packages to the postal store.
Set GPS location for pickup at a secure location of your choosing.
You receive Re-turnz tracking information as your package is delivered to the postal store.
You receive a picture of your order when our driver picks up and another picture of the return receipt when your order is delivered to the postal store.
We return packages destined for UPS, USPS, and Fedex to their respective postal stores. The first return is FREE for new downloaders!
Solution
Everyone has purchased something online that didn't work out. Returning these unwanted items is an annoying hassle – long drives in traffic, long lines at postal stores, wasted time, and needless frustration.
¿Tienes paquetes que necesitas ejecutar en la tienda postal? Permítanos devolver sus paquetes no deseados a la tienda postal de manera fácil y rápida con la nueva aplicación Re-turnz. Rastree su pedido de devolución en tiempo real.
RETURNS MADE EASY

SIMPLE ORDERING

REAL-TIME ORDER TRACKING

SAME DAY DELIVERY

SERVICE TO ALL MAJOR CARRIERS
Results
New easy-to-use login with Text Verification
First Return FREE for new downloaders
Flat rates for any size – Small, Medium, and Large
Available in new cities in U.S.
Performance Improvement
Bug fixes
DREAMer's Roadmap App
DREAMer's Roadmap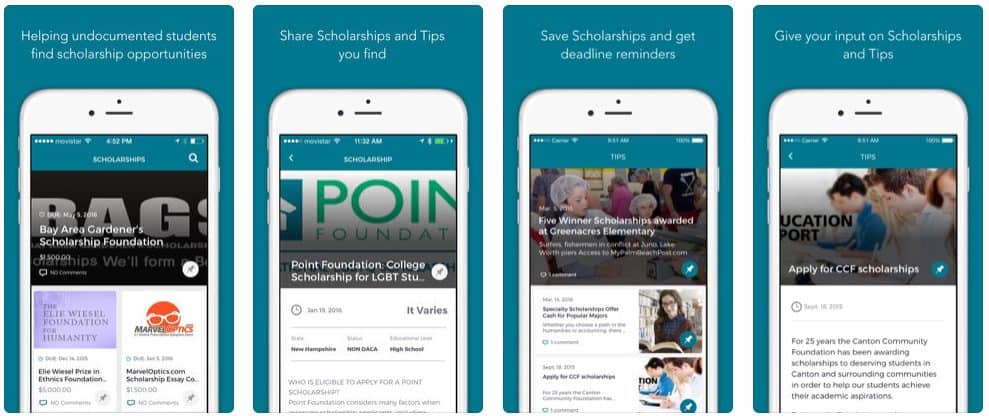 Description
DREAMer's Roadmap is a mobile app designed to help DREAMer's -undocumented students- find and track scholarship opportunities available for them across the nation. The app will also work as a crowd sourcing platform where anyone can suggest a scholarship they know about that are not on our data base. DREAMers Roadmap will also be a great resource for educators, making it easy to share our information via email and social media with their students.
Solution
Only 2/10 undocumented students are in school. Undocumented youth are almost four times more likely to not complete high school. Nearly ⅓ of undocumented youth, as opposed to nearly ⅔ of other youth, have some college education. Many do not know that they can pursue higher education: whether that is from lack of resources to be ready for the application process, disempowerment and discrimination in their schooling experience, or simply because they do not see themselves excelling in that area and decide to take front-line jobs to sustain themselves and/or their families. Our tool will equip DREAMers to realize their full potential and path to college.
Intocable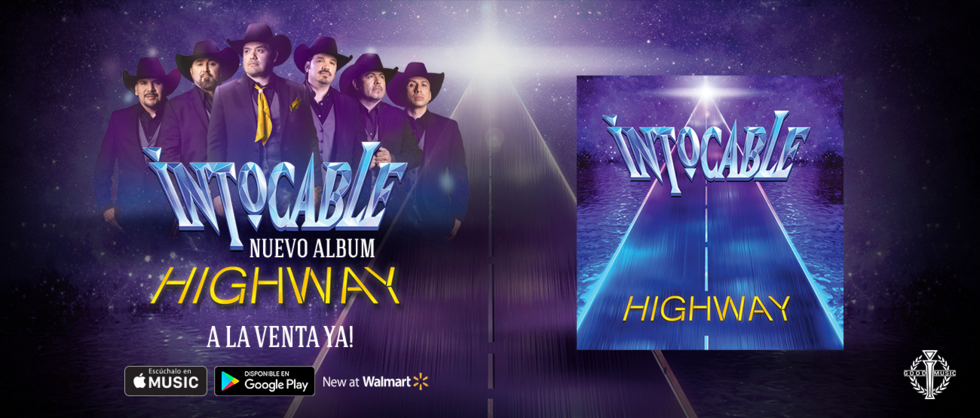 Description
Grupo Intocable, one of North America's favorite Tejano bands, needed a site and app to provide up-to-date information about upcoming events, shows, and other promotions.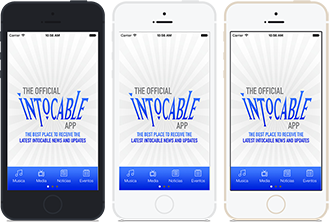 Solution
VND built a custom website, enabled REST based web services and built native apps for iOS and Android which connected to live data on a dedicated web server. VND was able to train the Intocable staff on how to publish new information via WordPress and push notifications out to users who downloaded the apps.
Results
A robust website featuring an online store, a huge media gallery, and even a push notification system, all optimized for use on mobile devices.