TCT Dispatch
Development - Design - Integration - Hosting
Description
TCT Dispatch was using a combination of unrelated tools to track a system of truckers, dispatchers, and administrative staff to deliver tons of sand to different oil wells across South Texas. The system was stressful to use, to say the least.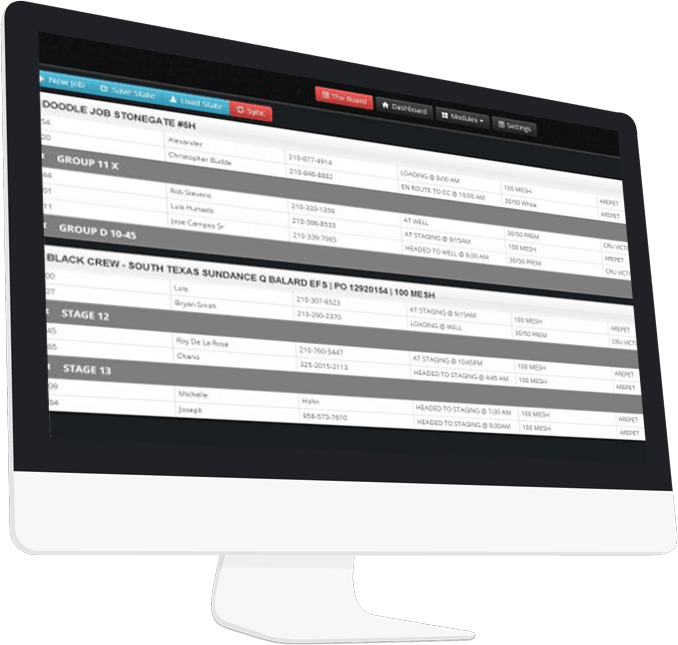 Solution
We knew that keeping the dispatchers and drivers up to date without delay was the primary goal. VND decided to use a blossoming technology, Node.js, to create TCT Dispatch's solution. Through a web socket that kept constant connectivity, VND was able to deliver information between dispatchers, administrative staff, and drivers on a 24/7 schedule with zero downtime. We also added the ability to send text messages from a single dashboard. We also provided server hosting with a redundant scenario.
Results
Thanks to VND's solution, the process that used to take several hours was reduced to mere minutes. All the data was documented, saved, and used for billing, reporting, and observation purposes. In the end, VND's system was more efficient and easy to use than TeamTCT's previous solution, which undoubtedly saved millions of dollars in time. The team was later featured on a popular Discovery channel TV show, aptly named "Texas Trocas".