St. Mary's University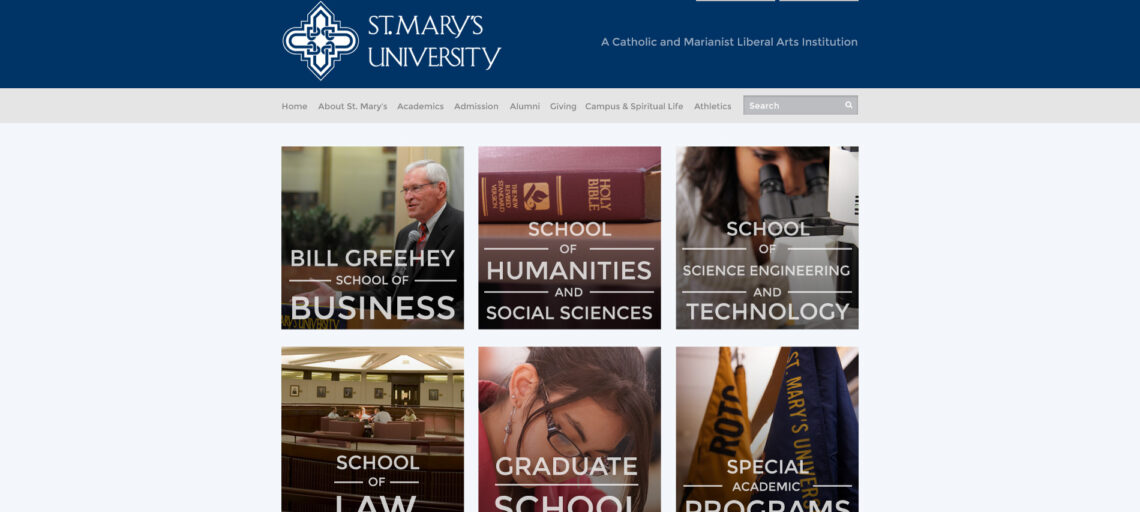 Description
St. Mary's University, the oldest Catholic university in Texas, was looking for an easier way to manage their website.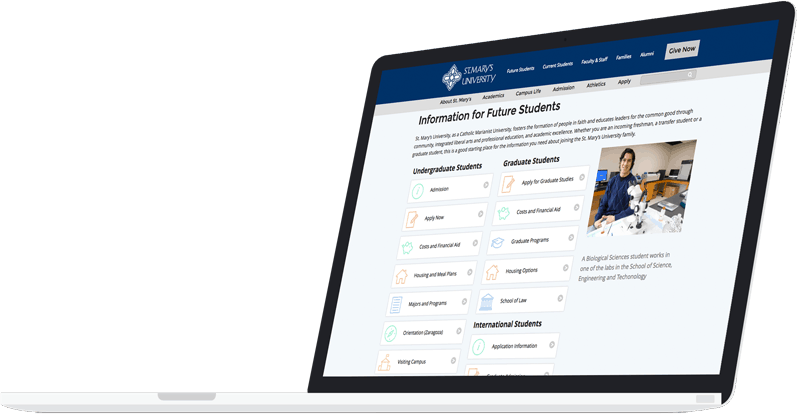 Solution
After coming to VND for guidance, we came up with the ideal solution for St. Mary's. VND merged their 10,000 into a WordPress-based content management system that allows each department to manage their own content and web pages. In addition to building a custom WordPress solution, VND also documented all new website features in an easy-to-use indexing codex.
Results
St. Mary's new CMS has made all the difference in how quickly their website can be updated, allowing for new content to be available to their users around the clock. Not only is St. Mary's new site faster and easier to use, but their team is now also able to maintain the site independently, thanks to VND's well-documented codex and configured permission-based access.