RISE at Natividad
Resources, Information, Services for Employees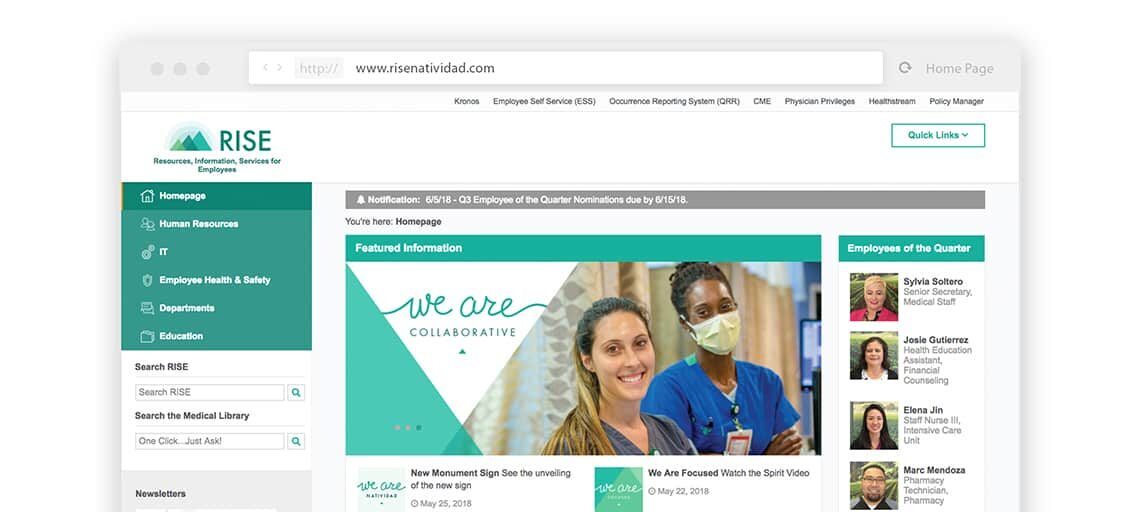 Description
RISE at Natividad is an intranet website. The site can only be completely viewed if provided access. This website is used to showcase Natividad's brand with key messaging and brand visuals.
Solution
Natividad requested two websites, a public website, and an internal website. The internal website, called RISE Natividad is used to reach Natividad employees providing the best user interface and user experience in order to access important information.
WordPress CMS
Responsive design
Directory listing
Internal Vacancy Posting
Results
RISE at Natividad will always be either LDAP Authenticated or IP restricted, this will restrict the site from being public. Additionally, to increase security, the system generates custom email signatures for each employee.