NASA EPDC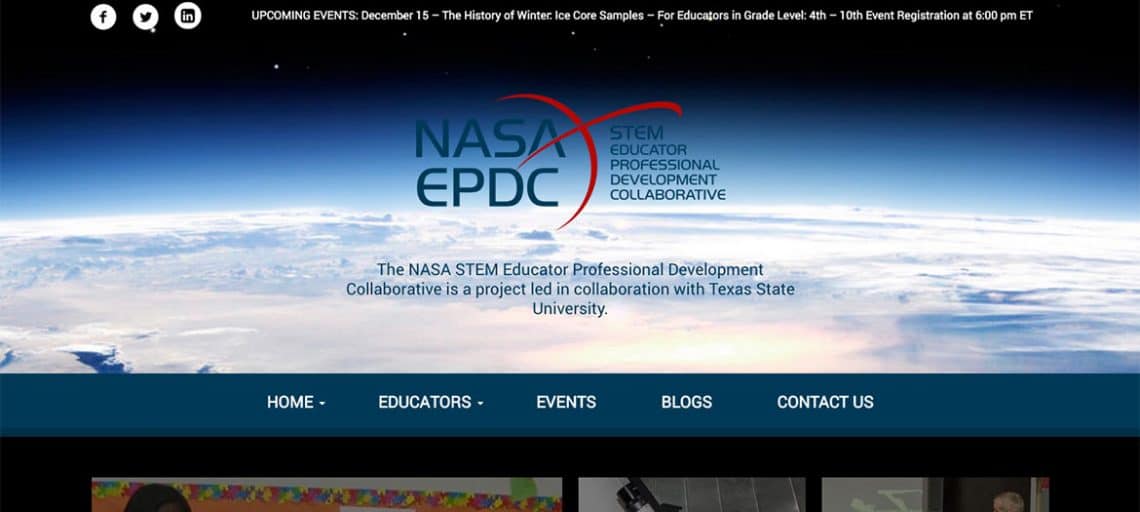 Description
After receiving a sizable grant from NASA, the Texas State University STEM department needed a sizable site to go with it. Between needing newsletters, daily updates, and a syndication of multiple resources across different platforms, the request was hefty.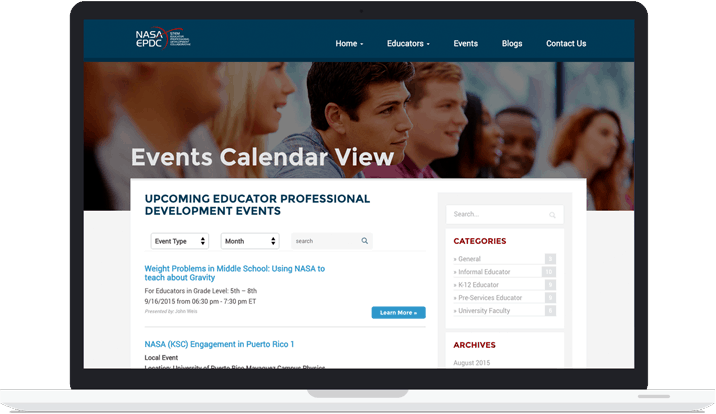 Solution
Through the use of RESTful APIs, VND was able to sync EPDC's new WordPress site with their existing eTouches platform, connecting their remote staff to the site automatically.
Results
Staff can edit and post content on what has become a greatly visited website with over 10,000 pageviews per month, and users receive an automated events and resources newsletter every month.