New Custom WordPress Website Launch: St. Mary's University

We are proud to announce a new custom WordPress website for St. Mary's University, the first institution of higher learning in San Antonio, founded in 1852. Our team redesigned the St. Mary's University website last year, but since design trends change at the drop of a hat, they came back wanting a fresh and relevant design for 2013.
Before the Redesign
As you can see, their old website desperately needed a facelift. It was not responsive (mobile-friendly), the navigation was confusing and it was unclear where users should navigate to first.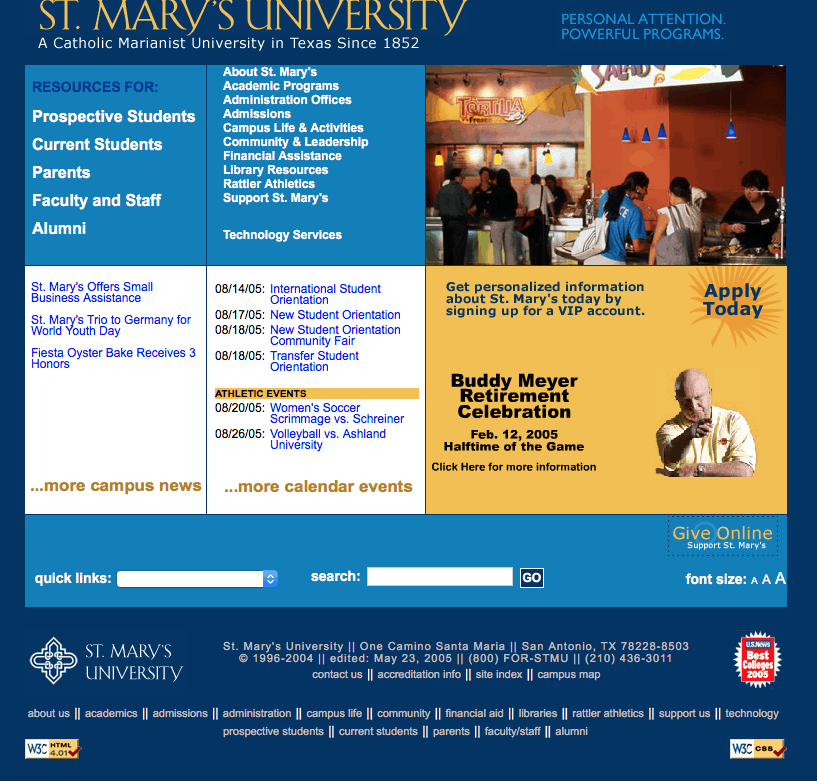 After the Redesign
We incorporated banner areas to feature prominent images and used eye-catching typography throughout the entire site. We implemented the use of flat design and large images, a popular modern design trend. We updated the site to be responsive, as well. This means that the design is compatible across all mobile devices and will automatically format to fit smaller screens, such as a smartphones or tablets.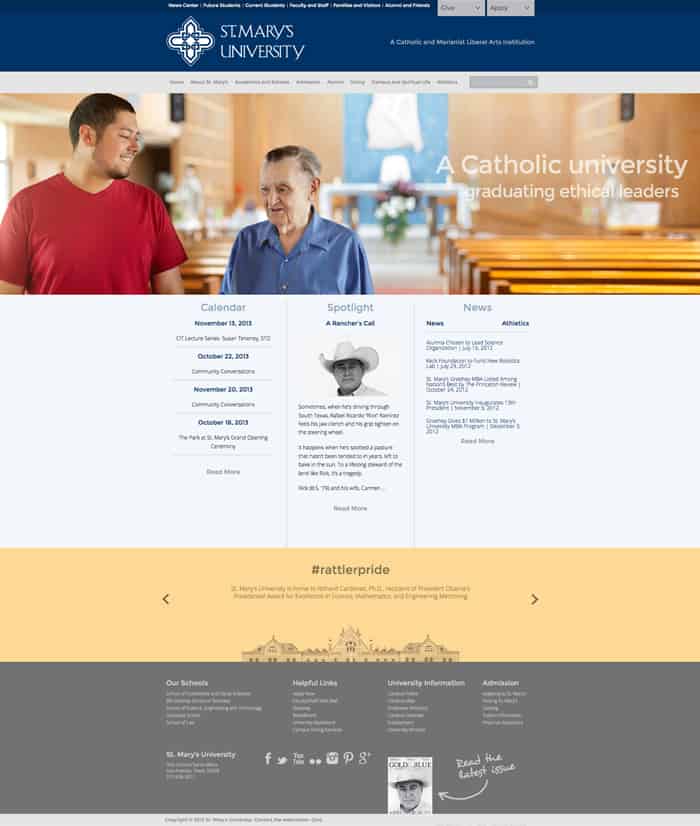 Why Custom WordPress Websites Rock
The custom WordPress website was designed using a WordPress content management system (CMS), that allows each department to manage their own content and make updates to their respective web pages. CMS integration allows for the website to be updated quickly so content is available to the public right away.
You can view the St. Mary's University project on our portfolio here or go directly to the live site here!