Must Have Checklist for Every Website in 2023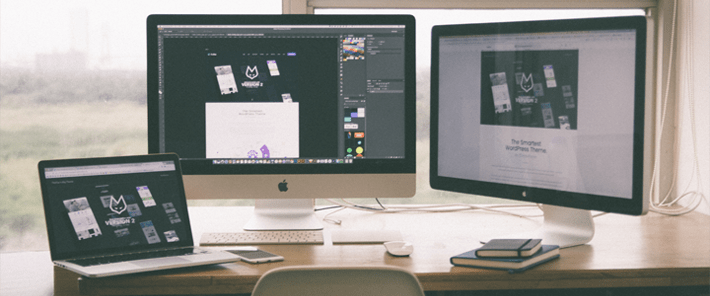 Nowadays, your business needs a website no matter what industry you are in. We at VND have been building web sites and large complex web applications since 2002, so, we have seen it all! For 2023, we have compiled a list of "must have" elements and practices you should have as part of your website in order to be considered "up to date." Here we go:
1) Mobile Compatibility
Your site should be mobile ready and/or mobile responsive as most users will see your site on their phones first. It is a fact nowadays as research shows over 58% of web traffic was done via mobile phones as of 2018. You can test if your site is mobile friendly by using Google's mobile friendly test tool.
2) Online Payments
You should accept payments online when possible. Our preferred ones are Stripe.com and Paypal.com
3) SSL Secure Certificate
Your site should have a secure SSL certificate (lock on the browser) as this is mandatory on most browsers. Not having this will show a "site not secure" alert on most browsers. See the article we wrote about SSL for more information about this.
4) Web Security and Disaster Recovery Plan
You should have a security and disaster recovery plan in place. I often speak to many clients who in the past have had their sites hacked or down (some up to a week). There are safety measures to take nowadays such as hosting on redundant servers as well as website firewalls which trap attackers before they happen. We help our clients either setting up custom server implementations at the VND data center or at any hosting provider of their choice. Also, we recommend Sucuri as our website firewall of choice.
5) Website Ownership
Do you own your website? If you created your website using a web builder such as Wix, SquareSpace or had it created by providers like FindLaw, Shopify or similar, you must know you do not own the website back end code. There are two big disadvantages: 1) Your uptime depends on them, on some of these (like Wix), free service means less responsive support. 2) If you ever need to enhance your website to provide more functionality or custom programming, you will need to start over and create your site back again. You will not be given the code of your site.
6) Content Management System (CMS)
Do you use a content management system (CMS)? We recommend to install and use WordPress on you own hosting account. Worldwide, WordPress has the most installations, most available plugins which extend functionality and the largest network of developers who can help over other CMS systems like Expression Engine, Drupal or Joomla. The desicion is inminent.
7) Use HTML5
Do you still use Flash? You should rebuild your site or migrate any animations to use modern HTML5 code.
8) Lead Capturing
Are your contact forms sending lead data to a mailer software for proper lead capturing? If you are not doing this, you should. We recommend Campaign Monitor, Mail Chimp and Constant Contact. Most will have plugins you can add very effortlesly on WordPress.
9) Support Engines
AI, Bots, FAQ and chat: Instant help is popular, having a live chat service or auto responder is key for service based businesses. You must also have clear FAQ's if you get repeated questions. If you use WordPress, you can simply install a plugin for this or you can integrate with systems like Zendesk.com
10) Content Generation for Organic SEO Growth
You should have a content plan in place. This means, creating valuable content on your website and pushing it to social media and other sites. The foundation of organic SEO starts with good content. The more content, the more visible you are to Google.
11) Web Accessibility
Are you accessible? Are people with impairments such as the blind able to access your site properly? You can test your site using the Wave accesibility toolbar.
12) HIPAA and PCI Compliance
Compliance: If you handle and store private health related data from patients, are you HIPAA compliant? Also, if you manage and store credit card data, are you PCI compliant? There are many companies such as Security Metrics, which VND employs for server scanning and validation.
---
Hope this helps guide you on the right path! Do you need help achieving the latest standards in web development? Contact us for a free consultation or call us at (210) 590-2734! Whether is software development, app development or server hosting, we'd love to talk to you.


By Manuel Oblitas
VND Co-Founder