Habitat for Humanity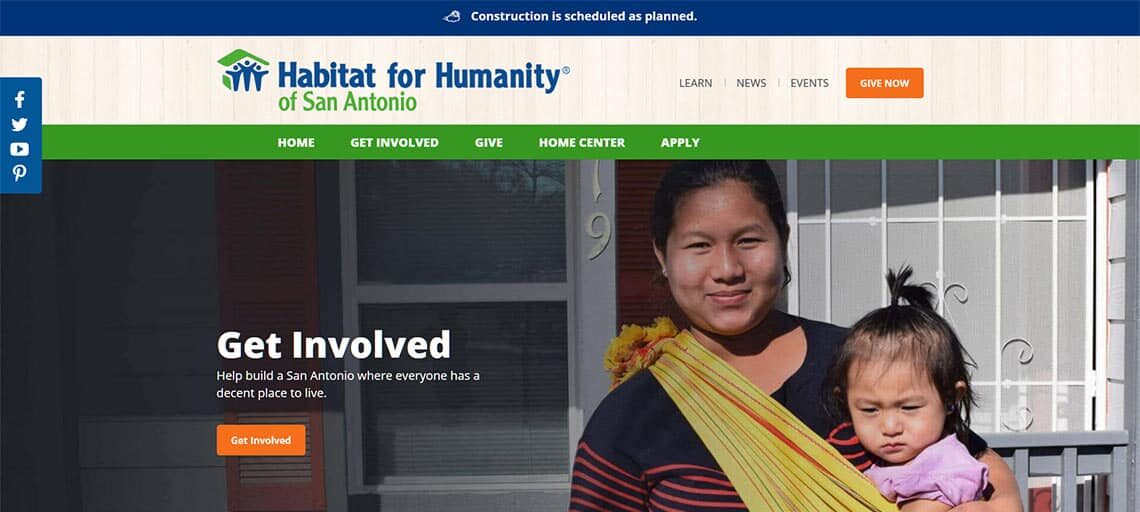 Description
Habitat for Humanity is a global nonprofit housing organization working in local communities across all 50 states in the U.S. and in approximately 70 countries. Habitat works toward their vision by building strength, stability and self reliance in partnership with families in need of decent and affordable housing. The local San Antonio office was in need of a solid technology partner to redesign their website.
Solution
The new website contains an upgraded user interface, content, layout and SEO. It features:
Integrated their website into a WordPress site (WordPress CMS)

WCAG 2.0 Accessibility Implementation was implemented to allow people with
impairments to browse the website.
A mobile responsive website design was implemented to adapt to any device screen.

Installed new plugins to improve user interfaces

Content layout improvement

Provided a full migration to a private cloud hosted at the VND data center in San
Antonio, Texas. The site was built to grow on a clustered hosting environment, able
to support the high traffic demand.
Results
A week after the new website launch, Habitat for Humanity has had more than 1,600 visitors with 77% being new visitors.