Habitat for Humanity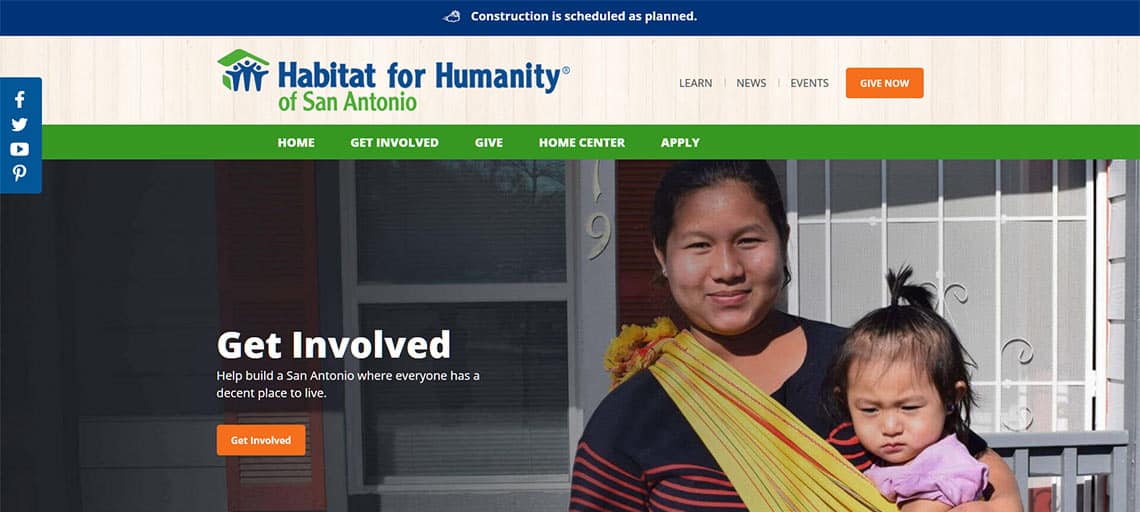 Description
Habitat for Humanity of San Antonio is an ecumenical Christian non-profit housing organization. They build modest and affordable houses for low-income families who otherwise would not be able to afford a home. In 2017, Habitat for Humanity marked their record fort their 1,000th home built in San Antonio.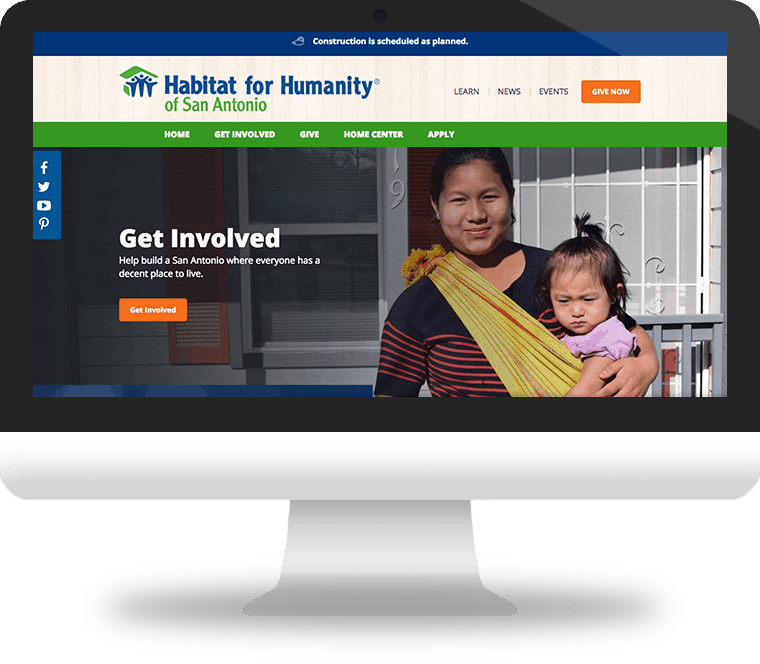 Solution
VND created a website that included a blog/ news page as well as, great navigation design so users can easily find all kinds of information about the non-profit organization. The website uses WordPress and has a responsive design.
WordPress CMS
Responsive design
MachForms
Results
A week after the new website launch, Habitat for Humanity has had more than 1,600 visitors with 77% being new visitors.