Wakefield Realtors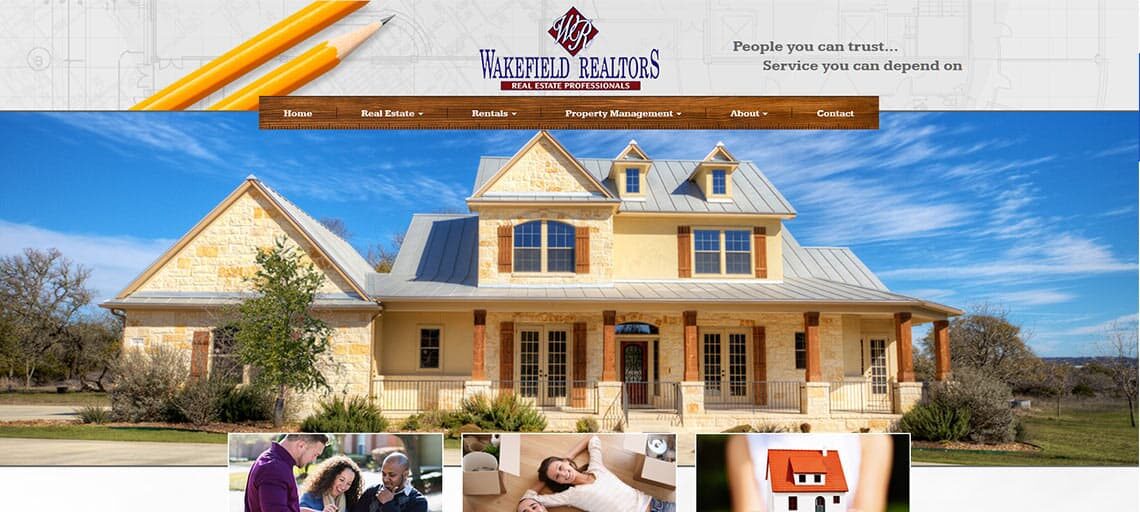 Description
Wakefield, Realtors is a Texas Corporation owned and operated exclusively by veteran real estate agents since 1972, committed to providing the most professional Real Estate services available in the San Antonio area including: Property Management, Buyer's Representation, Seller's Representation and,
Property Tax Dispute Resolution.
Solution
Wakefield Realtors' website got a redesign using WordPress Their new website has a modern look, it's responsive and an improved CMD. Wakefield Realtors requested a Spanish Contact form to be able to reach out to Spanish-speaking customers.
Integrated their website into a WordPress site
Responsive website design

Installed new plugins to improve user interfaces.

WordPress CMS

Content layout improvement
Results
Wakefield Realtors' website is complete with IDX allowing WordPress to embed live real estate data from an MLS. And enabling visitors to search for, and view the details of, listings in the MLS. The modern look is emphasized with a Homepage animation.