Opa's Smoked Meats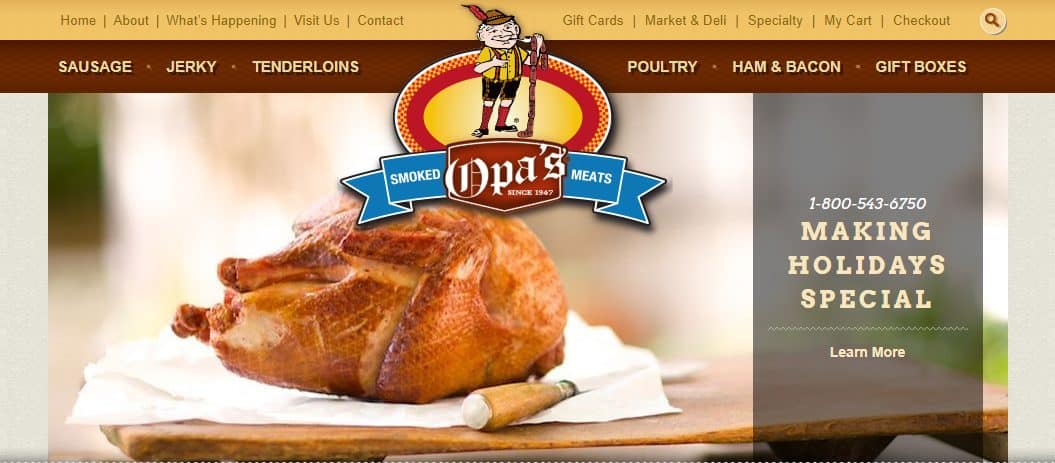 Description
The Opa's story began in 1947 in Fredericksburg, TX as a local meat lockers and smokehouse. Today, our family still produces our Opa's brand of smoked sausages and smoked meats using our same authentic german recipes, preserving the old world german heritage. Our dedication to quality, tradition and customer satisfaction has made Opa's products the main event at many family meals, special occasions and festivals across the nation for over 65 years.
Select cuts of beef and pork go into our plump, savory smoked sausages, along with the Old World spices and herbs that make Opa's sausage "Simply the Best You Can Buy" Over 2.5 million pounds a year! We slow-smoke our sausage, along with hand-trimmed beef and pork tenderloins, and farm-fresh turkeys and chickens, to achieve that rich flavor and juicy tenderness we continually guarantee.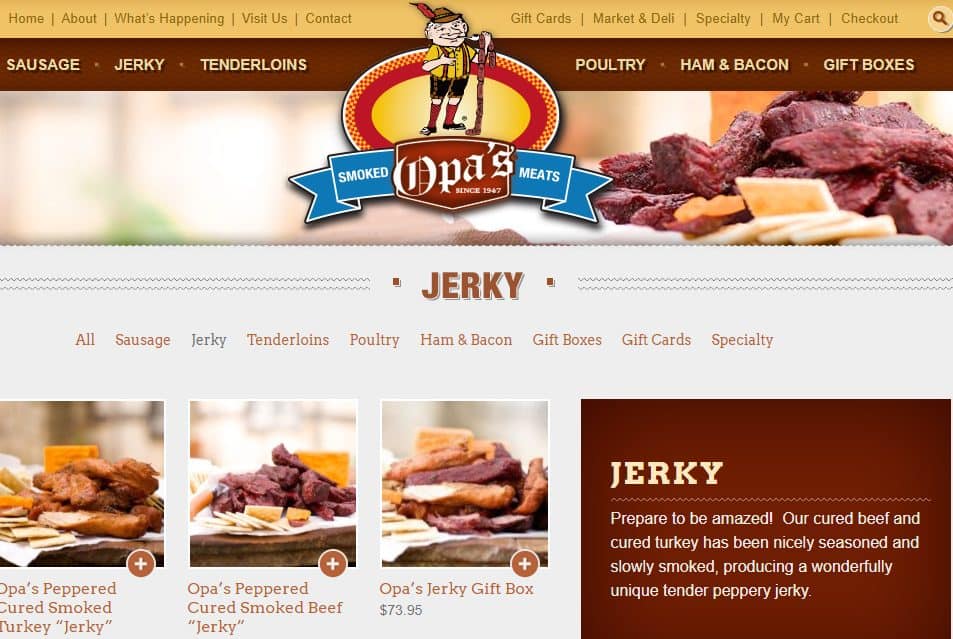 Solution
This project features:
Integrated their website into a WordPress site (WordPress CMS).

WCAG 2.0 Accessibility Implementation was implemented to allow people with
impairments to browse the website.

A mobile responsive website design was implemented to adapt to any device screen.


Installed new plugins to improve user interfaces.



Provided a full migration to a private cloud hosted at the VND data center in San
Antonio, Texas. The site was built to grow on a clustered hosting environment, able
to support the high traffic demand.