Natividad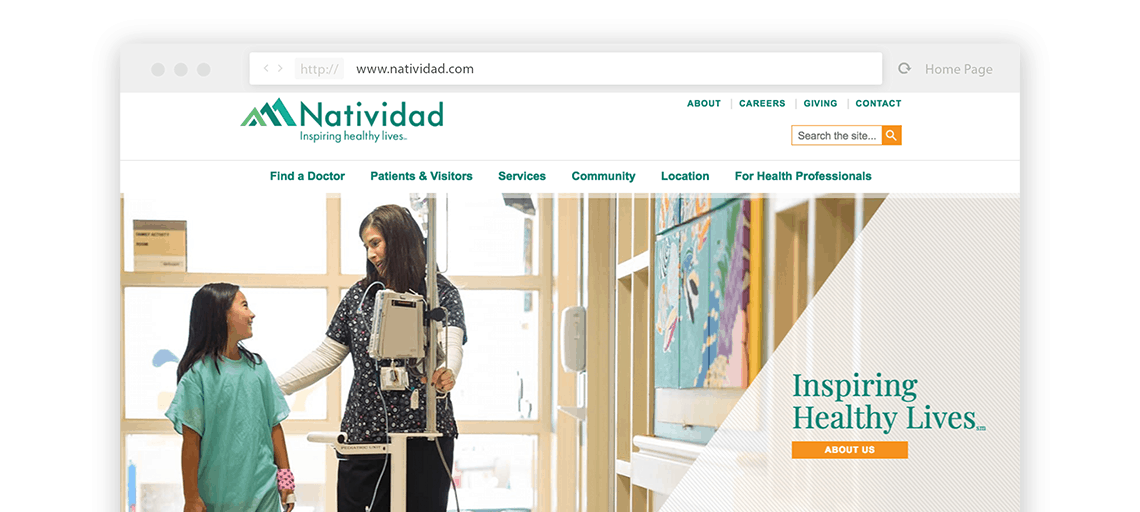 Description
Natividad Medical Center is a Level II Trauma Center providing the immediate availability of specialized personnel, equipment, and services to treat the most severe and critical injuries in, Salinas, CA.
Solution
VND created two websites for Natividad, a public website, and an internal website. The public website, described here, contains information for the public about Natividad, their staff, as well as, the services offered
Integrated their website into a WordPress site, WordPress CMS
WCAG 2.0 Accessibility Implementation
Responsive website design
Installed new plugins to improve user interfaces
Content layout improvement
Results
Natividad's website has a new and modern look. Their website in now responsive and can adjust to any screen. User interfaces were upgraded, the content layout was improved, and SEO was revised improved to increase site performance.