Visual Net Design Rolls Out New Website, New Look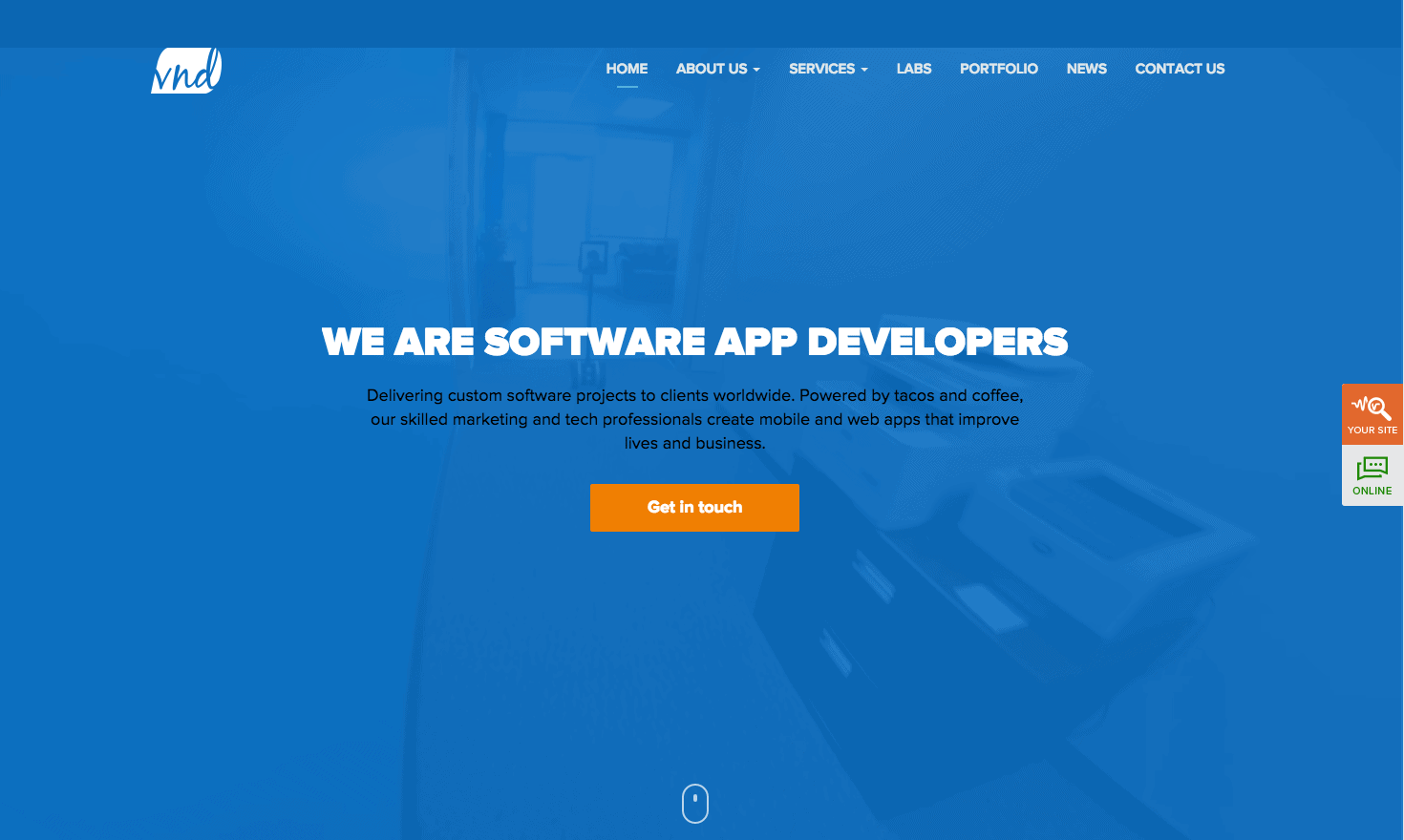 The San Antonio app and web development agency Visual Net Design is giving its brand a facelift. In the coming weeks, Visual Net Design will announce the release of its newly designed website, complete with new features. "We wanted our site and our brand to match the high quality services we provide for our clients, particularly for app development and design," says co-founder Manuel Oblitas.
Complete with videos and interactive web pages, the company's new website is taking VND's company image to new heights. A fun highlight is the creative employee photos. "VND has badass employees. We wanted to have a little fun with our company photos. We're all about working hard and playing hard, and these new photos show that," says Oblitas. The crazy new photos feature employees running from explosions and other zany scenarios.
VND is also rolling out VNDLabs, a new feature on the site that presents the company's latest tech services and projects. "VND is always trying new, crazy ideas. VNDLabs highlights all of the great things that we offer in addition to our other services," says Oblitas. VNDLabs will debut with details on robotics and mass texting products and projects.
Prospective clients will also be able to explore VND's previous projects in a new, interactive format. The new VND site features a Portfolio section that lists VND's client success stories for users to view.
The new VND site is scheduled to launch in early October. The company plans to have a launch party to celebrate the new site, new brand, and new VND. "The growth that we're going to see by the end of the year is phenomenal. The new branding will send VND to new heights as we give our clients even better solutions," says Oblitas. Stay tuned for more updates from the San Antonio web development firm.