TechBloc- Growing San Antonio to lead the Tech Industry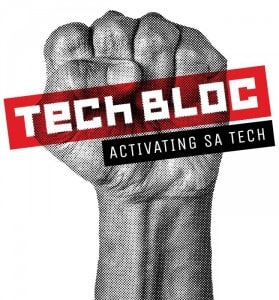 San Antonio Texas, is home to 1.4 million people, is often characterized as being the home of the Alamo and the San Antonio Spurs (Go Spurs Go). But have you considered that we could also be an influential leader in the tech industry? That maybe some day (sooner than later we hope) San Antonio, Texas will be a city that brings and retains talent that helps support businesses and growth?
Truth is, San Antonio is in trouble after losing Uber and running off Lyft ?. We have "potential",for greatness, but we are falling behind in the battle that has been created by the age of the Internet. The overwhelming pace at which technology is changing the world, and how people exist in this world, is so apparent that denying it is unfathomable.
Visual Net Design's expects greatness in San Antonio's Tech Industry
This virtual race is why Visual Net Design is standing in the forefront of innovation and progress, hoping that we, along with other tech geeks who see a future that must be grabbed and nurtured, in order to guide our beautiful city to greatness through developing what attracts the ones who will continue to add to our growth and development.
"TechBloc, a group of tech entrepreneurs, employees, investors, and allies committed to bettering the tech community and economy in San Antonio. We will engage our city leadership and hold them accountable for getting San Antonio on track. We will be hands-dirty participants in spurring change and progress. We will foster more collaboration among the people driving our economy today. Finally, we will invest our time and money in the tech economy of our city."- TechBloc
The following basic beliefs are the core of our view for San Antonio's future.
The future of San Antonio is in our youth, the college enthusiasts, and the go-getters that say that they will only plant roots in a city that is urbanized. Can San Antonio become one of these root-planting zones? Yes, but only when plans are made to create an urban area. Unfortunately San Antonio has become more suburbia with annexation growing the city, not urbanization. Basically, SA is growing in size, not density.
With Austin being a close neighbor north of San Antonio, and a neighbor that is booming in the tech industry, developing the perfect blending pot for development and greatness, joining forces to help support Austin's greatness will only benefit San Antonio.
Austin and San Antonio, being the centralized core of Texas, can use our geographic to increase our appeal, as well as the uniqueness that already brings our city attention. Our differences are what makes us an appealing option and what will certainly set us apart if we can just find it in ourselves to grow in the direction that technology is steering us.
That famous and powerful saying, "You must learn to crawl before you walk", is something that our city has often tried to avoid. Instead of focusing on gaining some small wins, we go big. Before we can go big- shouldn't we get some wins under our belts, (we certainly have enough losses)? Sure an NFL Team representing San Antonio would be great, but so would becoming an incubator for growing tech companies and developing these companies that will be develop the jobs of the future.
The future is ours. Let's help support growth for our city! We encourage you to show your support tonight at Southerleigh Fine Food and Brewery from 5 to 7PM.  Mingle with technology, and see how San Antonio can help set the standards for the technology that is developing our tomorrow.
For more information call us at 210.590.2734 or visit the Facebook Events page. Can't wait to see you and all your genius tonight!