San Antonio Business Journal Ranks VND in Top 5!

As many of you already know, last week the San Antonio Business Journal ranked VND as the #1 in Largest Website Design and Development Firms and #2 in Largest Graphic Design Firms.
Over the past few years we have consistently ranked near the top of this list, but this is the first year we've reached slots #1 and #2! We are extremely honored and excited to share the list with a number of other great San Antonio web development and design companies.
As the #1 Website Design and Development Firm in San Antonio, we strive to provide the best quality work to our clients. Some of our biggest recent clients to date are Friedrich Air Conditioning, St. Mary's University , PixelBling and Intocable . Our client list continues to expand as we grow as a team.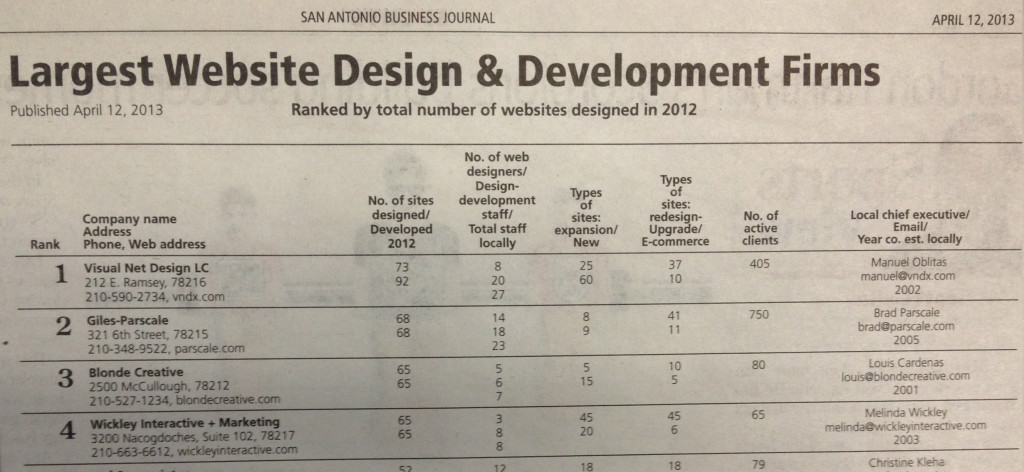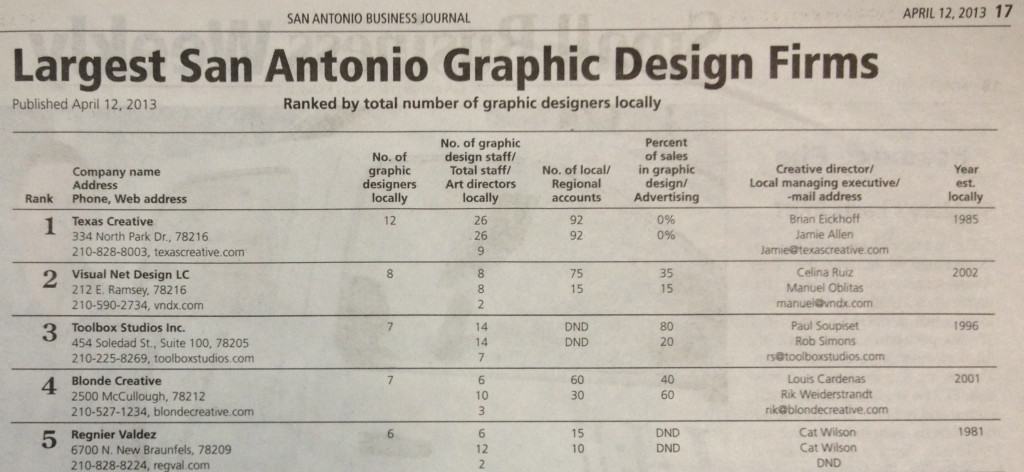 For more information on the San Antonio Business Journal, check out their website here. Remember to check out our website for regular updates from the VND team–you never know when we'll be adding another trophy to the collection!