SA Business Journal Honors VND with Top of the List Presentation

Last week, the San Antonio Business Journal honored Manuel and Javier Oblitas, along with the Visual Net Design team, with a Top of the List Presentation. Kent Krauss, publisher of The SA Business Journal, presented us with a customized framed version of the list we were featured on. As you know, we are extremely excited to be listed as #1 in the Largest Web Design and Development Firms in San Antonio. We're proud to be presented with this award for the third year in a row. As our team continues to grow, we look forward to what the future holds for our team and the services we provide.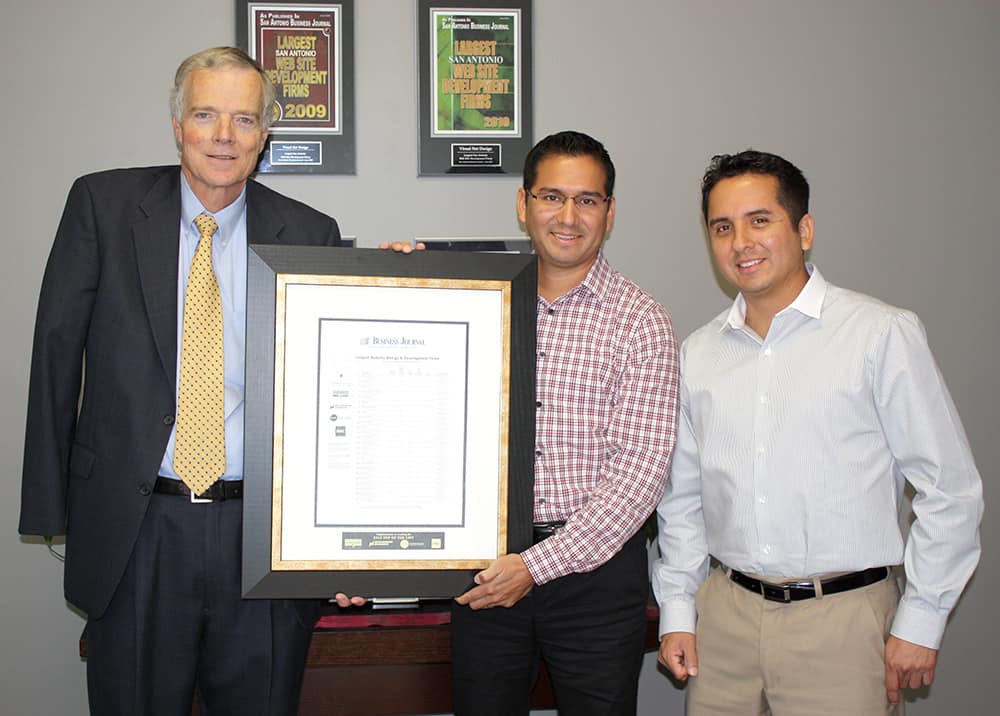 Stay tuned for the latest edition of the SA Business Journal to see our photos featured in it!