Friedrich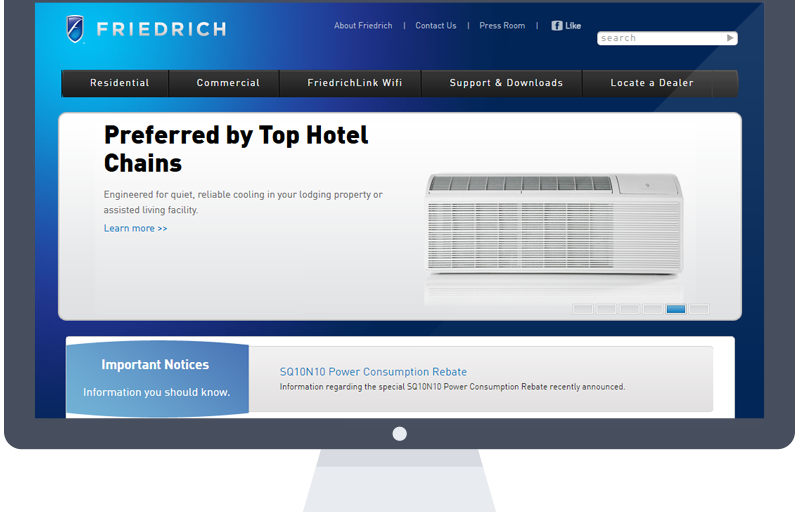 Description
Friedrich Air Conditioning was looking for a way to provide their customers the ability to control their AC units remotely.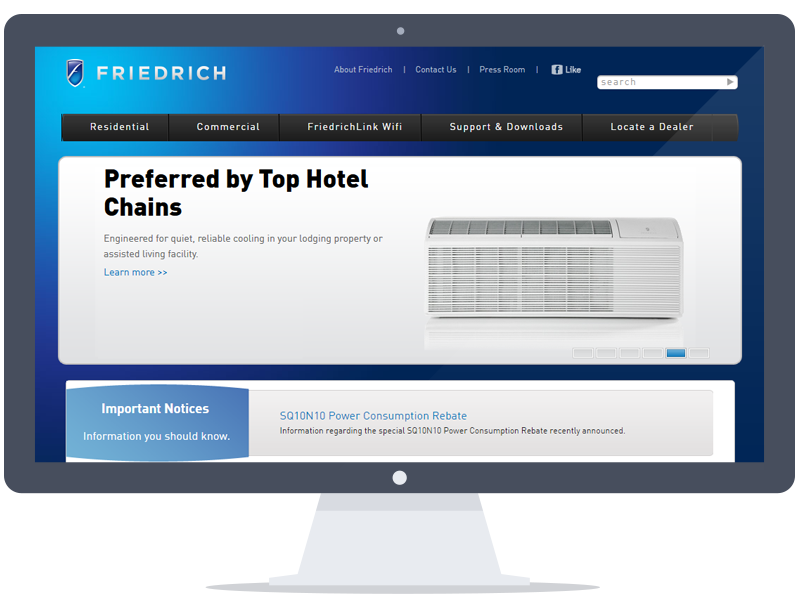 Solution
VND and Friedrich's engineering department cooperated extensively over the course of three years to provide a solution with several custom features:
iOS and Android apps to control your AC on the go.
Energy management programs to minimize your carbon footprint and energy bills.
Custom scheduling options to fit your weekly routine as well as custom groups to manage multiple units at once.
A set of cross platform desktop tools designed to update firmware on the AC units.
Custom integration with a proprietary binary based command protocol.
Results
Friedrich's new program, FriedrichLink, met all of the company's initial goals and went on to add many more features over the years. Today their website averages over 67,000 visitors a month, and their Kuhl Series is now one of their most successful lines of air conditioners to date.