NASA EPDC
NASA EPDC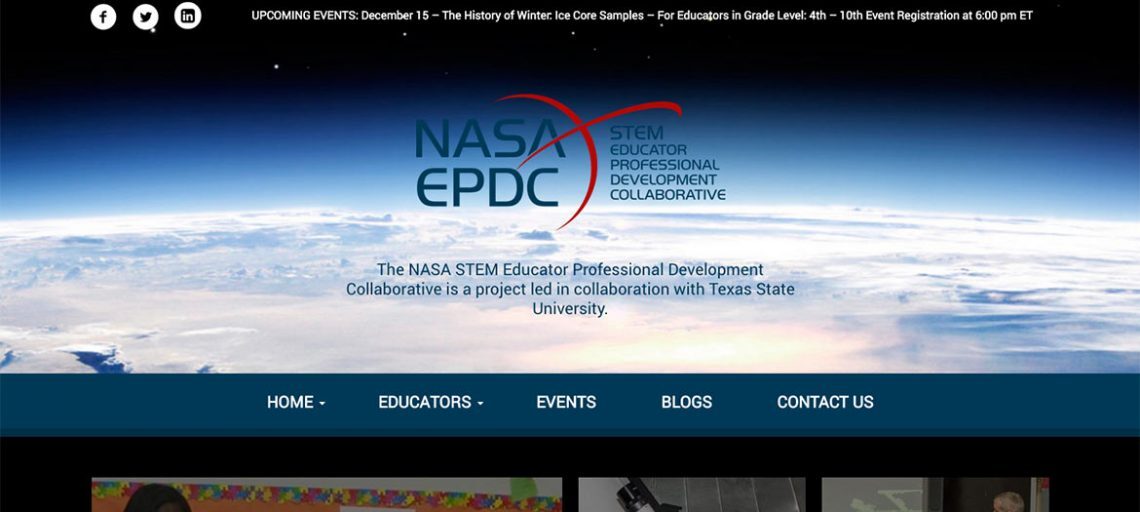 Description
The NASA STEM Educator Professional Development Collaborative is a project led in collaboration with Texas State University. After receiving a sizable grant from NASA, the Texas State University STEM department needed a scalable website to accommodate rapid changes to both curriculum and the growing audience of educators visiting the portal. Between needing newsletters, daily updates, and a syndication of multiple resources across different platforms, the request was hefty.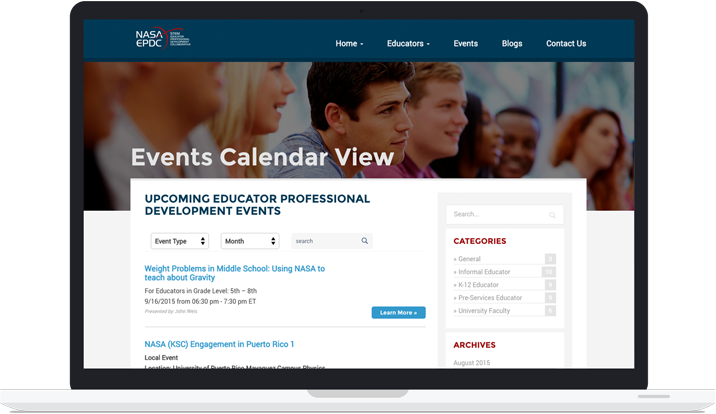 Solution
Solution
Through the use of RESTful APIs, VND was able to sync EPDC's new WordPress site with their existing eTouches platform, connecting their remote staff to the site automatically. This project features:
WordPress CMS implementation: Staff can edit and post content on what has
become a greatly visited website with over 30,000 pageviews per month. Users
receive automated events and resources newsletter every month
WCAG 2.0 Accessibility Implementation was implemented to allow people with
impairments to browse the website

A mobile responsive website design was implemented to adapt to any device screen

Installed new plugins to improve user interfaces

Content layout improvement

Custom API implementation with digital badging system

Provided a full migration to a private cloud hosted at the VND data center in San
Antonio, Texas. The site was built to grow on a clustered hosting environment, able
to support the high traffic demand
Results
Staff can edit and post content on what has become a greatly visited website with over 10,000 pageviews per month, and users receive an automated events and resources newsletter every month.
TOCA CRM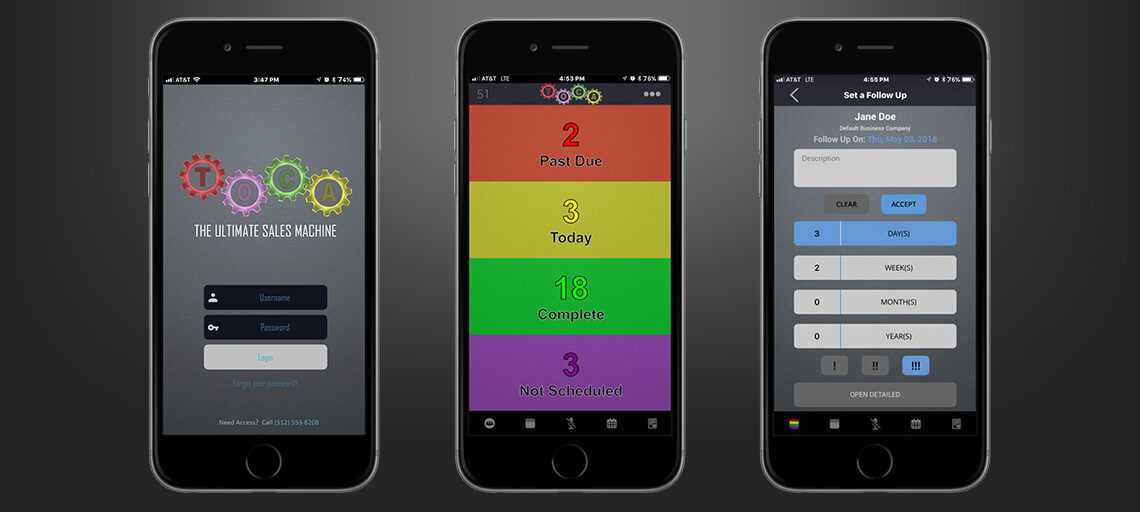 Description
TOCA is designed so the basic functions of a CRM can be performed in a fraction of the time of the leading CRM (customer relationship management) programs.
Solution
TOCA has the ability to track and generate leads in order to help teams improve their customer relationship management. TOCA comprises the most important features you will find on competing CRM apps, all inside one app.
Voice commands
Send emails
Schedule to-do's and follow-ups
Categorize importance
All-in-one App
Results
With TOCA you can categories leads, add notes, send emails with attachments, schedule events, follow-ups, and importance. You can schedule to-do's, ad your notes and view the history. For more information you can visit: https://www.tocacrm.com or email to: info@tocacrm.com
Prom App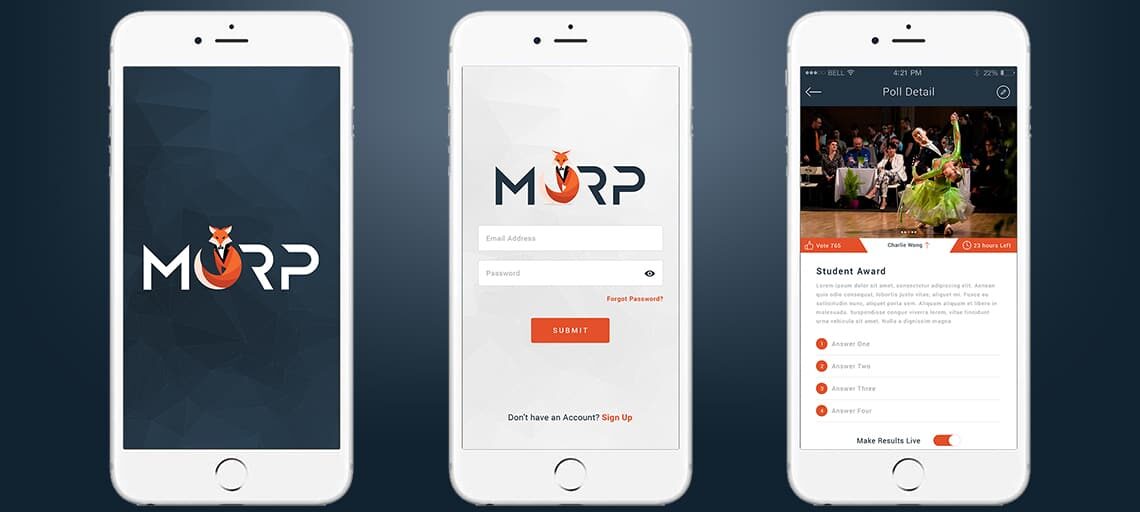 Description
Organizing a Prom party for schools can be tedious and time-consuming. Administrators and teachers have to sell tickets, raise money, organize voting, budget the whole event on top of their regular duties on school. The prom app Morp, can help schools simplify the organization of Prom for their students.
Solution
The prom app Morp, can help schools organize and simplify organizing Prom. It helps sell tickets, vote, raise money, check students into Prom and, budget the whole event.
Voting
Messaging
Notifications
Reports
Raise money
Check-in
Store
Budget Tool
Prom Request (ask a student to the prom)
Results
Teachers can create polls and see results live as votes come in. They can manage the prom's list, message students just like the student can message the teacher. Teachers can send mass notifications for important information and can create all financial reports with the tap of a button.
JJ Thompson Law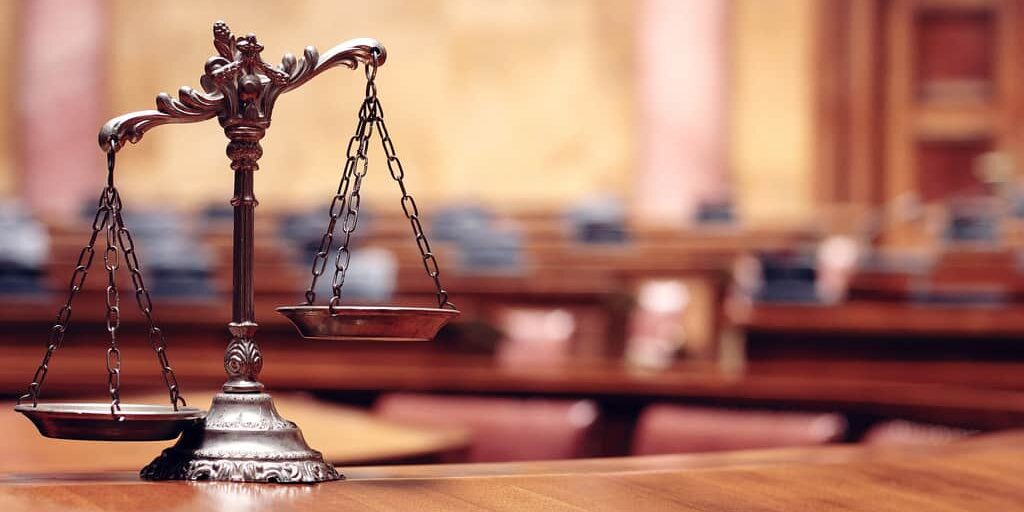 Description
Jason Thompson started his legal practice in San Antonio in 1994, and is licensed to practice law by the Texas Supreme Court, the United State District Court for the Western District of Texas, the 5th U.S. Circuit Court of Appeals, and the United States Supreme Court.
Jason needed website that reflected both his company's expertise and his care for his clients.
Solution
VND worked with The Thompson Law Firm to decide the most important elements of the site, as well as the unique style that would fit the business.
Fully-responsive and edge-to-edge pages
Moving graphics throughout the site
In-depth services section
Results
A professional and modern website that showcases the Thompson Law Firm brand and expertise in a compelling way.
Xeltis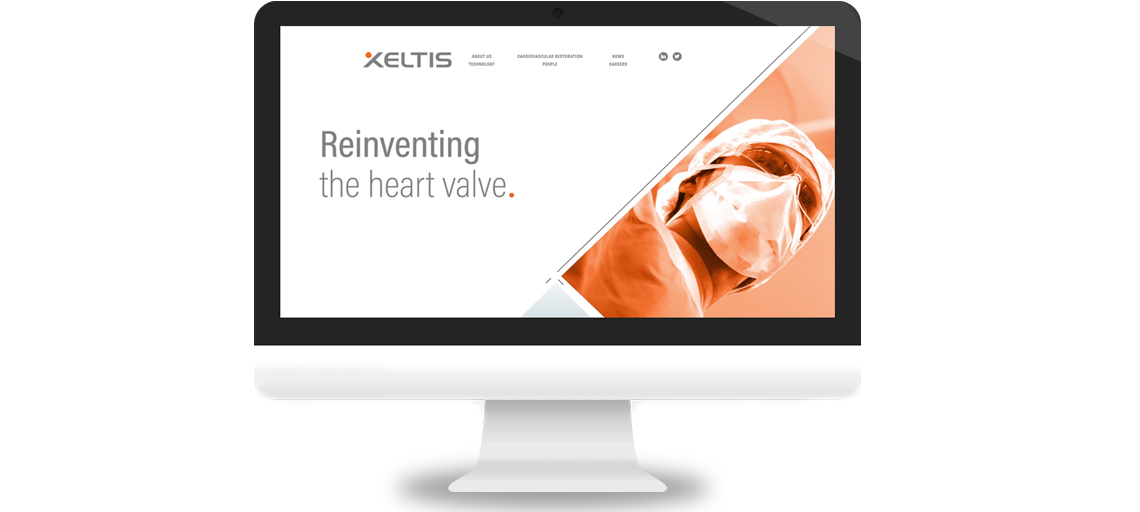 Description
Xeltis develops medical devices that enable cardiovascular restoration, but as a clinical-stage company, they needed a place to showcase their industry transforming work.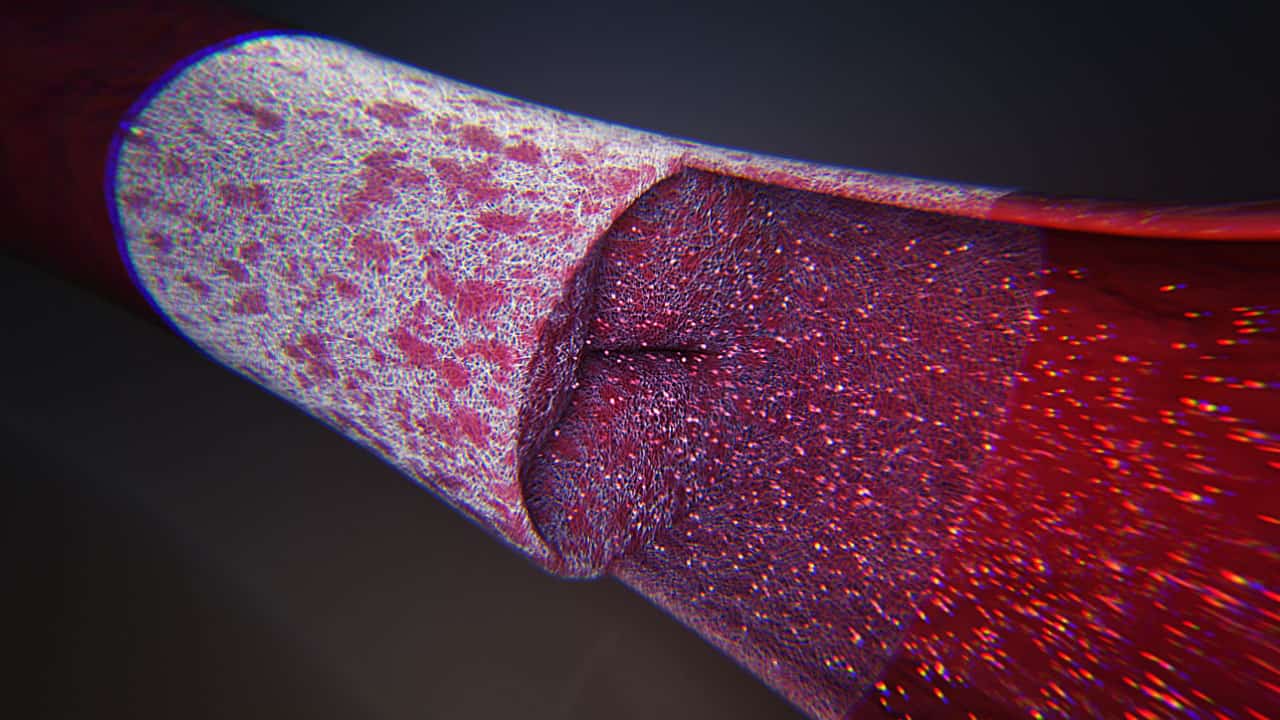 Solution
VND helped Xeltis to create an outstanding and modern site that reflects the innovation they bring to the table. Specifically, the website has a few key features:
Active above-the-fold content (video integration)
Full mobile functionality
Moving graphics throughout the site
Results
A sleek and mobile-optimized site that can showcase the company's life-changing work as they continue to revolutionize the cardiovascular restoration industry!
Texas Chrome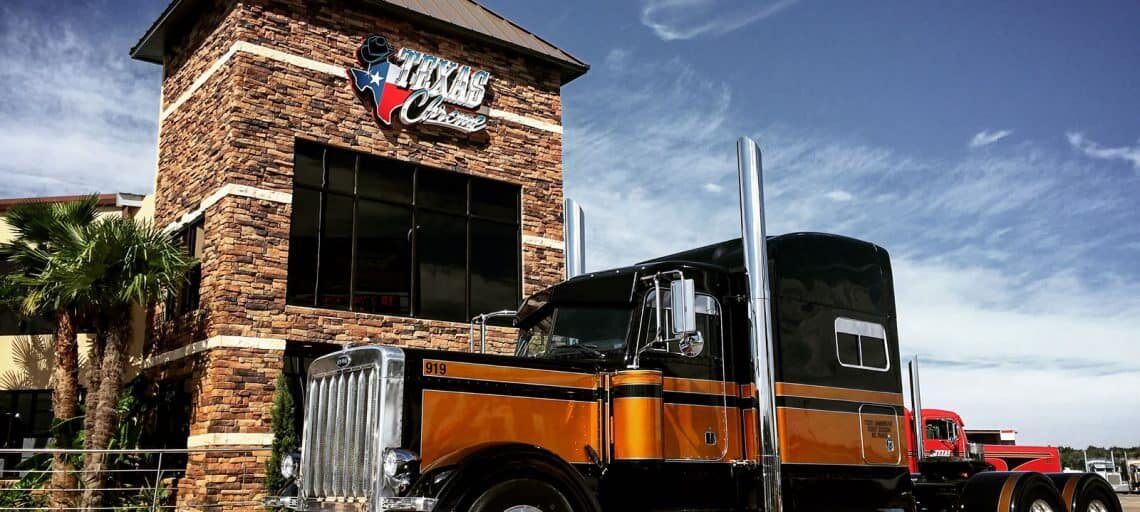 Description
Before Texas Chrome had its own television show (that had its third season in Fall 2016) highlighting their skills as semi-truck customizers, they were in the dump truck remodeling business. It was at this time, over 10 years ago, that VND and Texas Chrome met. They needed a new website at the time, and every few years VND has been able to upgrade their website as needed, keeping their online presence on top of its game.
Solution
Specifically, Texas Chrome has always required the following services:
SEO campaigns
Multiple website builds for sister companies
PC tech support, security systems, network (wired and wifi) build and maintenance
Server hosting
Results
What you see today is a reflection of the long-term relationship between Texas Chrome and VND, a relationship of which we are very proud.
St. Mary's University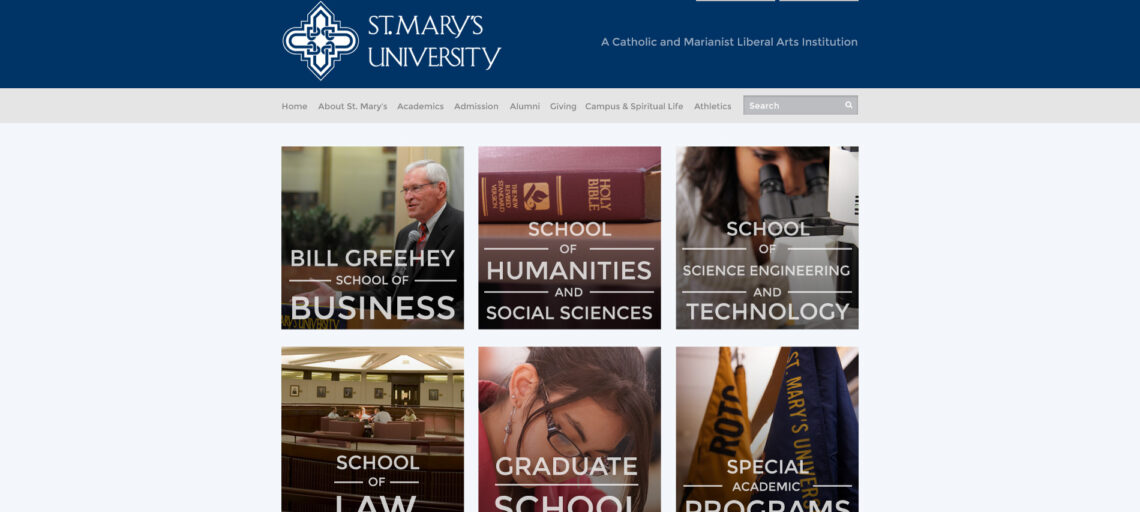 Description
St. Mary's University, the oldest Catholic university in Texas, was looking for an easier way to manage their website.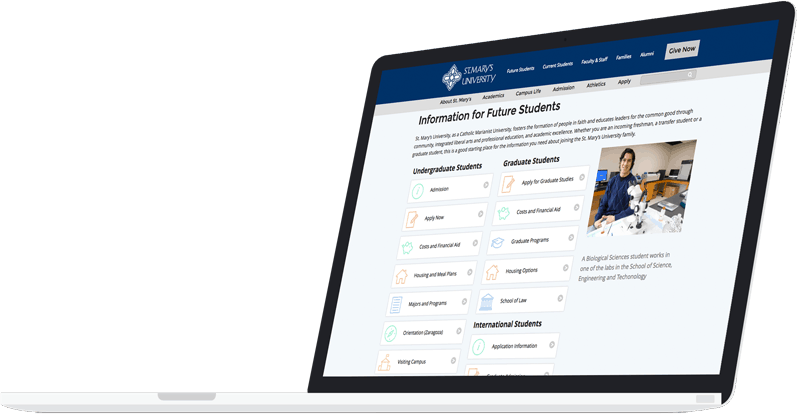 Solution
After coming to VND for guidance, we came up with the ideal solution for St. Mary's. VND merged their 10,000 into a WordPress-based content management system that allows each department to manage their own content and web pages. In addition to building a custom WordPress solution, VND also documented all new website features in an easy-to-use indexing codex.
Results
St. Mary's new CMS has made all the difference in how quickly their website can be updated, allowing for new content to be available to their users around the clock. Not only is St. Mary's new site faster and easier to use, but their team is now also able to maintain the site independently, thanks to VND's well-documented codex and configured permission-based access.
TCT Dispatch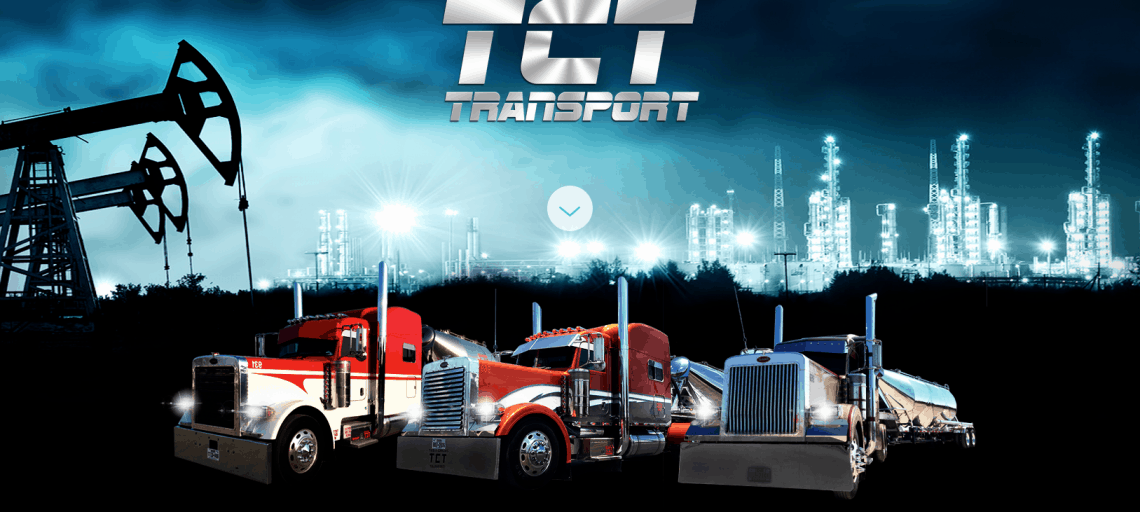 Description
TCT Dispatch was using a combination of unrelated tools to track a system of truckers, dispatchers, and administrative staff to deliver tons of sand to different oil wells across South Texas. The system was stressful to use, to say the least.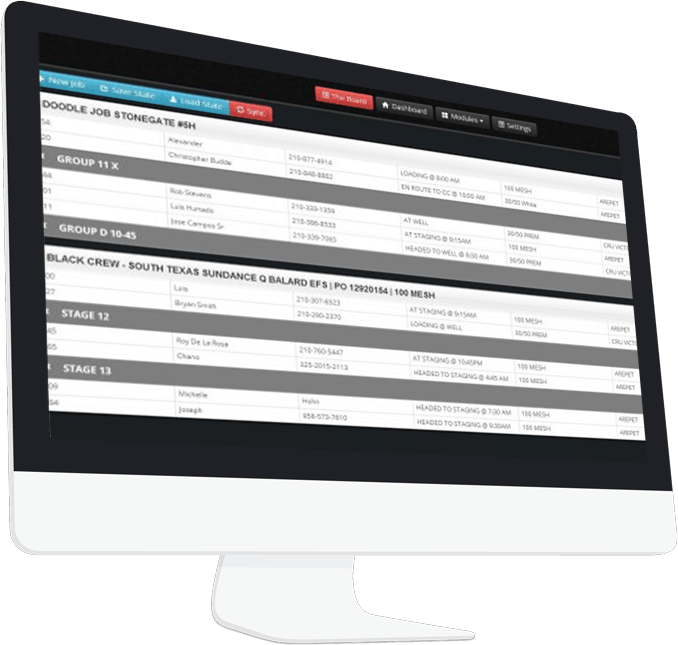 Solution
VND decided to use a blossoming technology, Node.js, to create TCT Dispatch's solution. Through a web socket that kept constant connectivity, VND was able to deliver information between dispatchers, administrative staff, and drivers on a 24/7 schedule with zero downtime.
We also added the ability to send text messages from a single dashboard, and provided server hosting with a redundant scenario to protect against any primary server failure.
Results
A process that before had taken several hours was reduced to a few minutes, which saves millions of dollars in time every year. The TCT team is now featured on a popular Discovery channel TV show, aptly named "Texas Trocas", which has recently released its third season.
DREAMer's Roadmap App
DREAMer's Roadmap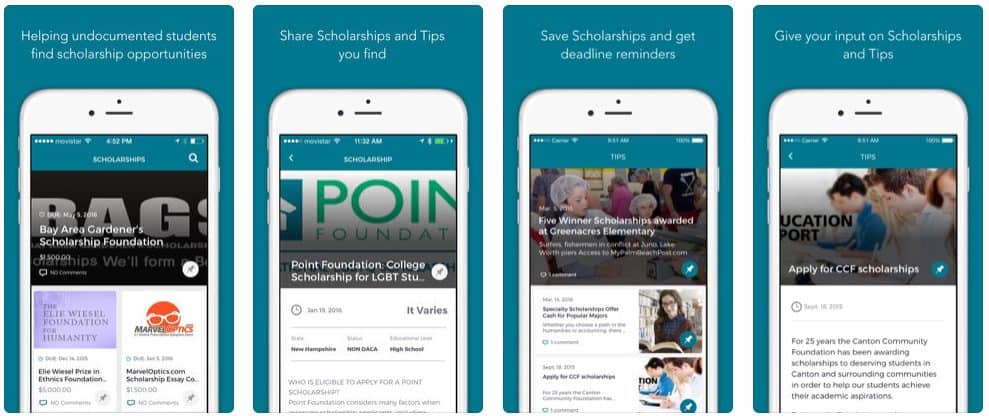 Description
DREAMer's Roadmap is a mobile app designed to help DREAMer's -undocumented students- find and track scholarship opportunities available for them across the nation. The app will also work as a crowd sourcing platform where anyone can suggest a scholarship they know about that are not on our data base. DREAMers Roadmap will also be a great resource for educators, making it easy to share our information via email and social media with their students.
Solution
Only 2/10 undocumented students are in school. Undocumented youth are almost four times more likely to not complete high school. Nearly ⅓ of undocumented youth, as opposed to nearly ⅔ of other youth, have some college education. Many do not know that they can pursue higher education: whether that is from lack of resources to be ready for the application process, disempowerment and discrimination in their schooling experience, or simply because they do not see themselves excelling in that area and decide to take front-line jobs to sustain themselves and/or their families. Our tool will equip DREAMers to realize their full potential and path to college.
Intocable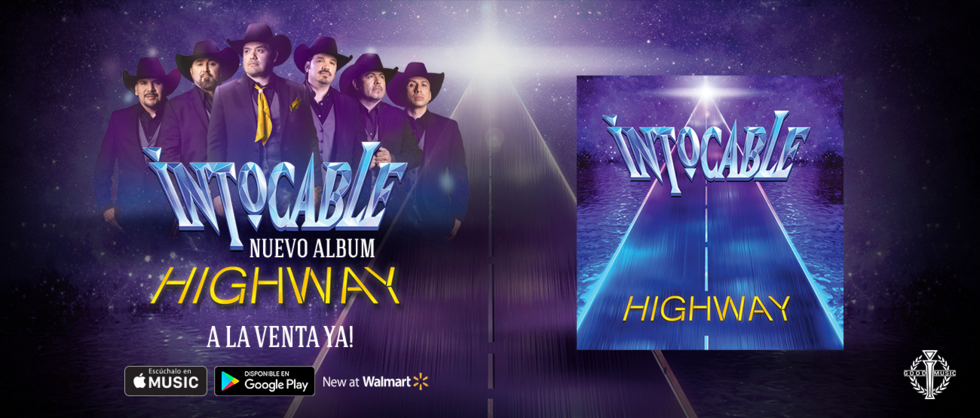 Description
Grupo Intocable, one of North America's favorite Tejano bands, needed a site and app to provide up-to-date information about upcoming events, shows, and other promotions.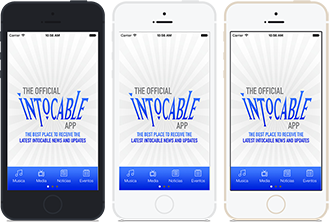 Solution
VND built a custom website, enabled REST based web services and built native apps for iOS and Android which connected to live data on a dedicated web server. VND was able to train the Intocable staff on how to publish new information via WordPress and push notifications out to users who downloaded the apps.
Results
A robust website featuring an online store, a huge media gallery, and even a push notification system, all optimized for use on mobile devices.