What You Should Know: SEO & SEM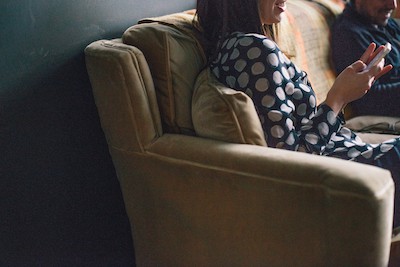 SEO & SEM: The Struggle
It's the new buzz on the internet for business owners.
"We've got to use SEO to drive more traffic to our website to justify our ROI for our PPC!"
Sound familiar, marketing department? Has the time come to allocate marketing budgets and your boss just burst through the door shouting this at you? We assume that's why you're even reading this. Well, fear not, friend; this one's for you.
What exactly is Search Engine Optimization?
We hear this question on a daily basis from customers and potential clients alike. Time and time again it's been referred to as "getting to the first spot on Google." Alternately, some refer to it as: "That search engine stuff where you type in our industry on Google  and we pop up." 
Search Engine Optimization (SEO) is the art of staying ahead of your competitors in this new-fangled world of cyber-business. You're always looking to position yourself in front of new customers, right? Having your name repeatedly associated with your services in your niche market is a way of making sure that customers don't forget you're there, right? Absolutely! So the way that SEO companies ensure this happens is to figure out what it is that makes search engines like certain websites.
It's also Google, Yahoo, and Bing's job to make sure that you don't figure that out.
It's a baffling paradox. A never-ending game of cat-and-mouse, and it's your SEO company's job to keep up with it. So you pay your SEO guys thousands of dollars a year to do just that, and you rarely see anything actually happen. Maybe some content on your website  changes, maybe they ask for you to sign another year-long contract and to "just give them some more time." Google releases another update, and then you get hit with another bill to optimize your site for the new "updated roll-out" and you're probably saying:
"This seems like an incredible waste of money. Where are all those leads you promised us?!"
Well, you might be right. Then again, spending thousands of dollars a year on those printed direct-mailers you send out seems like an incredible waste of money too, right? So maybe it would be easier to understand what exactly is involved in your SEO efforts so you can justify the huge budget to the big guys upstairs.
What happens behind the scenes with my SEO that I don't see?
First things first: you need to assess the market you're trying to tap into. Something like Visual Net Design's Market Study Analysis can help you find out exactly what it is that your competitors are doing and what you're not. You would be able to see just how many searches are happening globally and locally for your services,and what the going rates are for the clicks you want. You would also get some professional advice on what can be done on your end to propel your efforts. This is only the first step.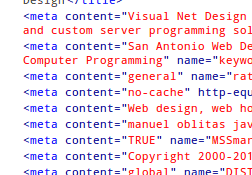 See the picture? These are meta tags. They are little tiny snippets of mark-up language (or website code) that the search engine bots crawl. It's like search engine food. Every time a bot visits your website, it checks a file called robots.txt to see which pages it can and can't look at. It then looks at your meta tags and determines whether or not it likes what the tags say.
If the search engine bot likes what the tags say, then it will index that page and rank it within its other indexed pages based on a set of criteria. Things like your page titles, URLs, links from your page to other pages, and content all affect how your page will rank.
This isn't it, though. There are plenty of SEO companies that will stop there and cross their fingers that you don't get frustrated and refuse to renew your contract. But that can't be where the road ends.
Okay, so then what else goes into Search Engine Optimization?
The more the search bot comes across links to your website, recognizes your company name, or traces anything back to you, it begins to recognize and favor you. Based on what the bot finds, it may rank you even better.
There are all kinds of things like press releases, social media interaction, and listings on business directories that will place your information and page URLs all over the web. Couple that with some general online reputation management and maybe a landing page or two, and the bot will love you even more. Not to mention that if you feed money to the bot through pay-per-click advertising, he will really love you.
This aspect of SEO is called Search Engine Marketing, or SEM. A lot of search engine optimization companies don't advertise services for this even though it is so crucial to your brand. Make sure that your SEO company will include this as part of whatever package you sign up for.
What if I don't want to sign a yearlong SEM contract?
Then don't. Straight up refuse. You should be able to test the waters first to make sure that you want to actually dive right in. At VND, all of our contracts are on a month-to-month basis. If you don't feel it's worth it, tell us to stop and we will. Amazing, isn't it? It makes you wonder why other companies won't do the same thing.
Now you can take your newly acquired knowledge of the SEO game to your boss and translate to him where exactly all of that budget goes. He should be a little more at ease knowing that not only are professionals handling it, but that he can justify it at the end of the year. If he still doesn't quite get it, have him give us a ring!
Now go get 'em, tiger. And remember, if someone promises you a first place ranking with ten or more qualified leads a month, run away! No good SEO company will promise something they can't deliver on. You'll save yourself a lot of headaches, money, and ultimately find a lot more new business.