Web Design: What Are Your Options?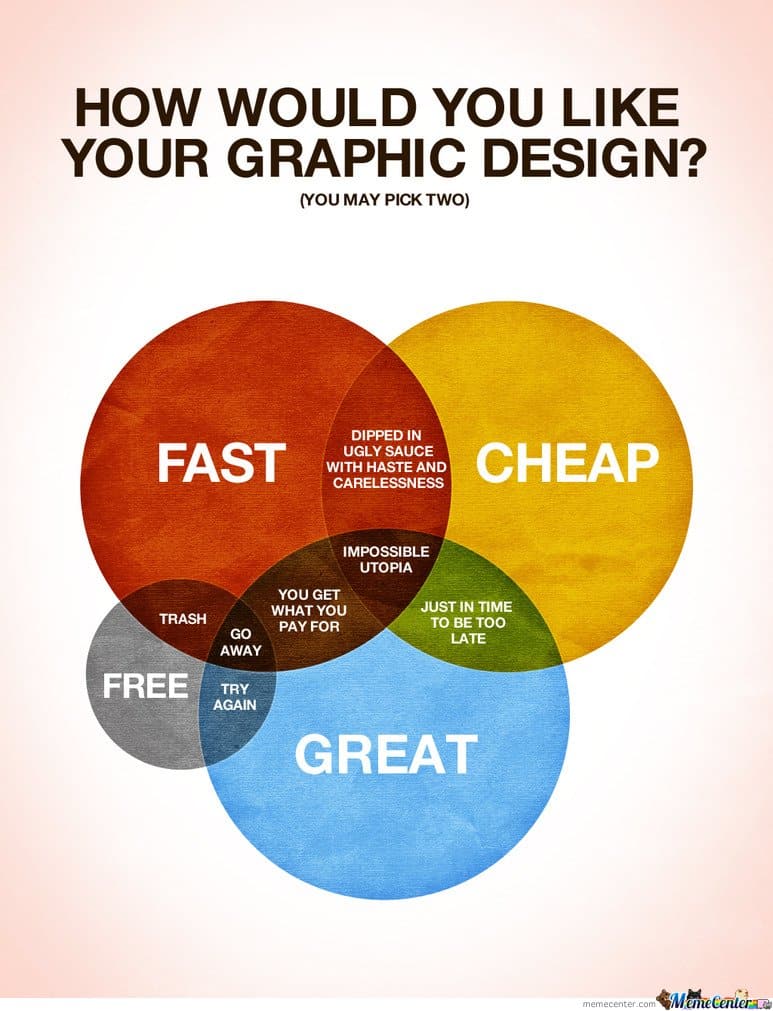 You have a killer idea for your product or service and just got the keys to your new business. You go through the motions of filing your DBA, renting office space, getting a Tax ID, hiring a bookkeeper, and prospecting new leads. 
That's really awesome, and congratulations! Here's to hoping for many great years of business to come. There's a problem though: you're just starting out, so your marketing budget is tight. You go to a few companies in town to get quotes for a website and … " WHOA! A couple thousand dollars?! That's crazy!" You probably think to yourself, "I could do it myself for free!"
You're absolutely right. You can do it yourself. With tons of free tools out there at your disposal, you can have a website up and running for your business in a matter of hours. This requires some footwork, though. You either have to buy software to get started or pay for a monthly SaaS (software-as-a-service). Then you have to find the best hosting solution for your site. You then need to set some time aside to design and test the site, followed by the sometimes daunting task of configuring the site correctly on your host.
To people like us here at VND, this sounds like fun. But to most people, making a new website sounds like a huge pain. So now you're faced with a decision: "Should I just hire a company to do it, or do it myself?" Below are some of the pros and cons of going with a professional versus going with Johnny down the street for 50 bucks.
1. Hire the professional web design company 
Although pricey, a reputable brick and mortar company will probably do you just fine. Be sure to check how long they've been in business, ask for credible references, and check out their work. If you like what you hear, then chances are you'll get a good deliverable and some really good guidance. They can usually also help you with hosting and SEO.
2. Hire the freelance web designer 
They're everywhere. You never know where they came from or where they're going. Some of them do awesome work, and some are just abysmal. You could probably find one to give you something for less than the professional web design company, but be wary: some disappear and go silent, some deliver subpar work, and some may even offer to host your site for you, but on their servers so that you can never leave if you grow tired of them. This option is always a shot in the dark, so proceed with caution.
3. Hire your friend's brother's son with a MacBook 
You're asking for trouble if you go with this option. It sounds like a good deal, and whoever does it may even cut you a cheap price. But having a MacBook, thick rimmed glasses, and some Adobe product knowledge doesn't qualify you as a "designer." You also may never see your site come to fruition and in the process annoy your friend and his brother.
4. Hire some dude from overseas who only wants to Skype chat with you 
This is the worst. Yay, they'll make you a website for $100! They'll also include broken English in the copy, cheesy stock photography with watermarks, a template they copied from another project, and old school table designs in there as well – on the house! SEO? Not with this site. Where's it hosted? Who knows! But hey it was only $100, right? My advice on this one is to stay away.
Your website is your online store front. People visiting your site are no different than customers coming into your office. It should be a hub of information about how you do business and provide a point of contact between you and the client. If you're not getting calls or emails from your website, then you hired the wrong person to build it.
Make sure that your website communicates the mission of your company. And for the love of all things digital, don't use a hosting provider's website builder. Please.
For those of you with a website, feel free to run it through our free website analysis tool  to see how you stack up!