Understanding the Basics of Social Media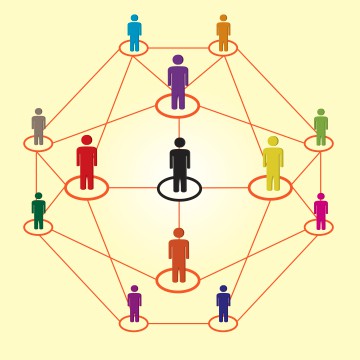 There are tons of social media platforms these days. It can be hard for some people to catch up with the ever-changing lingo. Tweet? Hashtag? Vine? Hangouts? Filters? What do all of these terms mean? It can be confusing at times, so we're here to lay it all out and share our extensive glossary of terms, if you will.
FACEBOOK: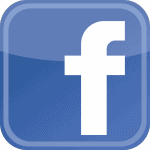 If you don't know the basics of Facebook by now, you're pretty behind. However, Facebook does roll out updates frequently and things can change in the blink of an eye…or the refresh of a browser, however you want to put it.
News Feed: This is your home page. Here you can see status updates in real time from any of your friends or pages you like.
Status Update: A status update is something you share with your friends, like a random thought, a funny photo, a link to another site. The options are endless.
Like/Comment: You can like a status, photo, or activity on Facebook if you, well, like it. Simply comment on an update if you have something to say. It's as simple as that!
Timeline: This is your Facebook life, so to speak. Your timeline consists of everything you have ever shared with your friends.
Life Event: You can add important life events or milestones to your profile. These can range from graduation day, an engagement, marriage, the birth of your child, etc.
Cover Photo: Not to be confused with your profile picture, the cover photo is the wide photo across the top of your timeline. Users can see this when they visit your page. This photo can be anything you want, from a place you have visited to yet another photo of yourself.
Page: You have the ability to "like" pages. These pages can be about businesses, celebrities, musicians, movies, etc. You will receive their status updates on your news feed, just like you would receive status updates from a friend.
TWITTER: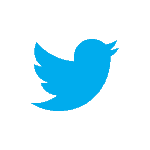 Twitter is a micro-blogging site to share short messages with your followers. This means that tweets need to be brief (140 characters or less). These short messages are perfect for sharing your thoughts and opinions. Most importantly, Twitter is becoming one of the top sources for breaking news. Live updates happen daily and are shared with everyone in real time; and the majority of the time this happens even faster than television networks. 
Tweet: Your 140 character or less thought that is shared with your followers.
Retweet: You can share someone else's tweet and it will appear on your personal feed.
Reply: To have a public conversation with someone on Twitter, simply add the (@) sign in front of the person's username, then type away.
Follow: You can follow any user on Twitter. This means you will be able to see their tweets on your newsfeed. However, some users with private accounts will need to either accept or deny your request before you are able to follow them.
Hashtag: A hashtag (#) is the pound symbol connected to the beginning of a keyword. Adding # to a keyword allows your tweet to be found in search results. These are very common on other social sites, such as Google+, Instagram, and Vine.
Trending: The trending topics are found on the side bar, next to your Twitter feed. These are popular hashtags that are being talked about on Twitter. You can filter them by location to see what people are talking about in your area.
LINKEDIN: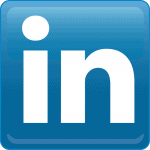 LinkedIn is the professional social media site. You definitely don't want to share photos of what you ate for lunch or post a funny video on this networking site. LinkedIn is strictly for business professionals who want to connect with other professionals. On your profile, you post your current and previous jobs and professional skills. You can even include your resume, awards, groups you're involved with, and much more. For those who are job seeking or even those who are already satisfied with their career – LinkedIn is an important tool that everyone should have.
Connections: A connection is someone you know in real life and add online, like a business contact. When you connect with someone, you need to specify how you know them in order to send a connection invitation. LinkedIn will ask you to choose from the following – "colleague, classmate, we've done business together, friend, groups, or other."
Invitation: An invitation on LinkedIn is just like a friend request on Facebook. It requests that another user accept to connect on LinkedIn. 
Recommendations: These help build your credibility. You can ask other people in your network to recommend you based on your job performance, skills, personality, etc. They write a short excerpt that's viewable on your public profile. This allows other connections to view your references.
Endorsements: Endorsements are the fast way for connections to recommend your work instead of writing out a short recommendation. They can simply click "endorse" to recommend a certain skill or expertise listed on your profile. As these endorsements stack up, your credibility increases.
GOOGLE+

: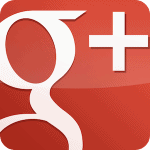 Google+ is typically put on the back burner by a lot of users. This is because many of its features are provided by other networks, like Facebook. Because of this, Google+ has a small following of engaged users–and let's face it, it's just no fun sharing updates with four people. However, Google+ does affect your website's search engine rankings for Google. If you have a presence on Google+, you have better chances of increasing your Google ranking. 
Circles: This is the name for groups of people you create to share posts with. You can separate groups of people into different circles. For example, you can create different circles for your coworkers, close friends, and your family members to share specific posts with each group.
Hangouts: A group video chat feature where several people can chat at once. This can be public, private, or limited to specific people in your circles. This is a great tool for conference calls.
Pages: Similar to Facebook pages, these are created specifically for businesses, celebrities, musicians, movies, etc. You will receive their status updates on your stream, just like you would receive updates from someone in your circles.
INSTAGRAM

: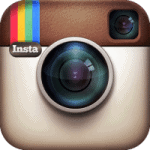 We all use it, we all love it. Instagram allows people to capture moments from their everyday lives in photos. The app allows you to create different looks for each photo by using filters to enhance them.
Filter: After you take a photo on Instagram, it's usually necessary to enhance it. There are several preset filter options available for you to find the perfect look for your photo.
Explore: The explore tab allows you to search for other users or hashtags. You will also be able to view the most popular Instagram photos of the day on this tab.
VINE

: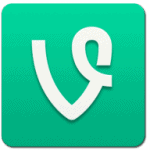 Vine allows the user to capture a quick, six-second video that loops. The camera only records when the screen is being pressed, so these short clips can be separated into even shorter increments to fill up the 6 second time frame to give your video a gif-like feel.
Explore: Similar to Instagram, the explore tab on Vine allows you to search for other users or tags. On this tab the user can browse Editor's Picks, Popular Now, and trending tags.
Activity: This tab is a list of your Vine notifications. This will show people who recently started following you or liked/commented on a post.
Tags: These are, in a nutshell, the same thing as hashtags. You are able to view trending tags on the Explore tab.
There you have it – our list of the basics of social media! There are several other platforms that we haven't touched on, but in our opinion the sites listed above are the most important. What do you think the next big social media craze will be?