Social U Recap: Listen. Share. Engage

I had the chance to represent VND at Social U, hosted by the North San Antonio Chamber of Commerce, and what a morning it was! The event was held at the Omni San Antonio Hotel Colonnade on September 4, 2013 and aimed to enrich marketers' knowledge in the social space. The event was spearheaded by Lisa Lewis of CPS Energy.
The Chamber did a fantastic job orchestrating their inaugural local social media-centric conference. Guest panelists from the likes of CPS Energy, Taco Cabana, Generations Federal Credit Union , and the Girl Scouts of Southwest Texas gave some great social media pointers for local marketers. The event was broken down into three different sessions:
1) How to market with purpose
2) Integrating your platforms
3) Measuring your efforts
The information presented by the panelists was thought-provoking, inspiring, and at times hilarious. Highlights of the event included some of the following quotes from the panelists:
"Just because you get traffic doesn't necessarily mean that it's qualified traffic." — Jason Cronkhite, Clear Path
"If your customers aren't in a social space already, they will be." Lisa Lewis, CPS Energy
"Hi, my name is Todd Coerver, and I sell tacos for a living." — Todd Coerver, Taco Cabana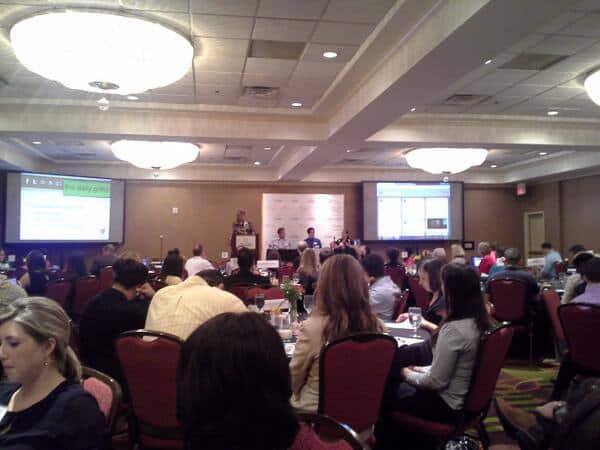 These were simple statements, but they really drove home the importance of social media to any business. Though many business owners have yet to see the benefit of using social media to their advantage, the insight provided by our local marketing minds shows that social works to drive conversions and customer feedback.
Social U also introduced new social media measurement tools to marketers. For example, software such as Hootsuite and Sprout Social increase a business's ROI with robust operating and interactive tools, like post scheduling and reach measurement. VND will certainly be looking into implementing these in the future.
The event also boasted a fantastic breakfast, numerous networking opportunities, and even a live tweet-board. Many people were glued to their screens while live-tweeting the event (like myself), and it was completely encouraged!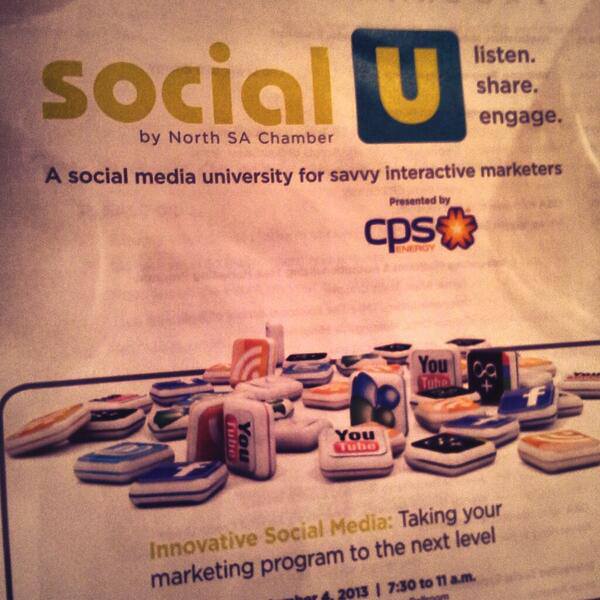 All in all, I would say that the event was a complete success. It was a sold-out event and everyone walked away with something new: knowledge, a new friend, or tons of social media followers. 
I think it's fair to say that I can't wait until the next event. Until then, I will pass along my new tools to the VND team and we will most definitely be implementing them in social media efforts for ourselves and our clients.