The Benefits of Social Media Marketing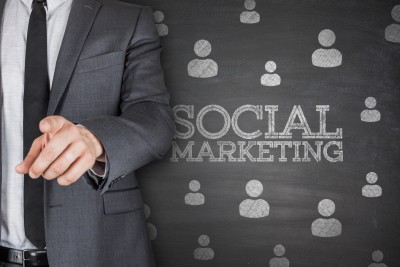 "What's so great about social media marketing?"
"Does my business really need to be on Facebook and Twitter?"
We hear these questions all the time. The short answers are that social media is great for building your business and yes you need to be on social channels. But don't take my word for it–the truth is in the statistics. 
87 percent of small and medium sized businesses report that being involved on social has grown their business.
People don't want to do business with a business. People want to do business with other people.Social media assisted SMBs with their overall networking capabilities. Social media allows your audience to see your business and assures them that you're reputable and real. 
23% of time spent online is on social media sites and reading blogs shared on social.
Think blogs are a waste of time? Think again. Blogs shared on social are likely to be shared, spread, and read–giving your business more exposure. So take the time to write and share! 
77% of Fortune Global Companies have Twitter accounts. 
Don't forget to get on Twitter. A lot of businesses prefer Facebook, but if you're a B2B company, you'll find more success on Twitter. And don't forget the hashtags! 
Even if you're not fluent in all of the LOLs, OMGs, and BRBs of social media, we want for you to understand that social is more than its lingo. Social media is simply letting your clients, prospects, and the general public know that there are humans behind the business. People can't exactly relate to a business, but a person and personality – that is very relatable.
Connect and get social with us online – social media marketing is only part of what we do here at Visual Net Design. Like us on Facebook and get your Social Media groove on with the VND Team!