Search Engine Optimization – What if SEO Goes Wrong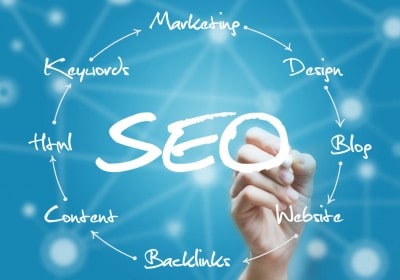 Many San Antonio business professionals make the decision to take on their website's SEO. They watch some tutorials and read some articles about SEO and dive into performing "SEO Practices", with the expectations of climbing the Search Engines.
Search Engine Disappearances
In my five years of experience working as a Search Engine Optimization Professional in San Antonio, I have received hundreds of phone calls by business professionals who have seen their website ranking disappear from results pages in the matter of an hour. Many of these professionals try to fix what they think may have happened by creating back-links, adding content stuffed with key word phrases and posting to various social media sites. When your website suddenly disappears of off search engines, the very best thing for you to do is, STOP! Stop what you are doing.
If you suddenly fall off search engine results
If you have been creating back-links, STOP! If you have been adding content, STOP! For you to see a sudden and drastic change such as a fall from search engine ranking, two things could have just occurred.
First unfortunate option is your site has been blacklisted from Google, which means you did something very bad and Google just gave you the boot. Many times, if Google kicks you down, other search engines such as Bing, and Yahoo are to follow. When you are blacklisted, you are wasting your time trying to fix what has been broken and need to start over from scratch with a new domain and fresh new content, because you cannot recover the existing domain.
Blacklisted or Sandboxed?
The good news is it takes a whole lot of messing up to get blacklisted. I have only seen one website suffer this punishment. More than likely, if you drop off of search engine result pages suddenly, you have been sand-boxed. Being sand-boxed can be just as devastating as being blacklisted, but it can be fixed.
So what exactly is sand-boxed? Being sand-boxed is being penalized by Google for doing something that is considered shady and/or un-natural to gain ranking and online exposure within Search Engine Results. This penalty typically means that your website will not be found in the first 20-50 pages of Search Results. In order to recover from this penalty, you will most likely need some help from a professional that is well versed in the methods of Google and Search Engine Optimization Best Practices.
Before I joined the VND  Team, 80% of my clients came to me because they had been sand-boxed. Their reasons for being sand-boxed varied from having duplicate content throughout the web to stealing content that is not theirs from other websites, to creating hundreds, if not thousands, of low quality back-links.
Regardless of the reason for the situation, the first thing I ask every company to do is stop whatever they are doing. Google does not send notices as to why a drop in ranking has occurred. I must figure out what has gone wrong so that I may begin to repair the damages. Unfortunately with Search Engine Optimization, there are no quick fixes (at least not if you do it the RIGHT WAY). Once you have been sand-boxed, expect a three to six month recovery period before you can prove your website worthy enough to gain your ranking again.
VND can help when SEO goes wrong
Search Engine Optimization is more than back-links and keywords. When you want your website climbing the search engines, turn to a team of Professionals that have proven themselves with services that have a lasting benefit. Visual Net Design provides businesses with online marketing services, including Search Engine Optimization Services , so give us a shout and see what we can do to help you see results!