Mobile vs. Responsive Website Design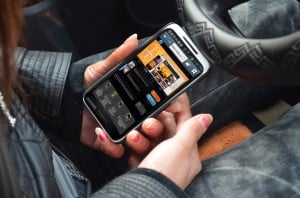 We've all done it. You're sitting in a waiting room impatiently waiting for your name to be called. What's the first thing you do? You pull out your phone to search the web.We live in a world where fast and efficient results matter most. This is why it's crucial for websites to be viewable on both desktops and mobile devices.
The question at hand is whether you should have a responsive website design or a separate mobile website? Or does it not matter as long as you have a site up and running?
No matter how you slice it, you should care about having a site that's viewable on any device or browser.
From a search engine optimization perspective, a responsive website design is more beneficial than having a separate mobile website.
Why is responsive design better than mobile design?
First, you have to understand a little about what Google is looking for when it ranks a site. 
Google is focused on providing results that will best benefit the user.
They are looking for unique, user-friendly content .
Google considers the authority of the website domain for ranking.
Google looks at a website's domain age, value of content, and backlinks into a website.
Mobile vs. Responsive Website Design
A mobile website is completely separate from the original desktop site. It has a separate URL and HTML, meaning that it doesn't have the authority of the original desktop website. When you have a separate mobile site, it's important not to have any duplicate content. Since the two sites are separate, Google will treat them as such, potentially lowering your website ranking for duplicate content. 
A responsive website, however, carries the same URL as the desktop site over to the mobile version, allowing the domain authority to be passed on, regardless of a user's browser or device. Responsive sites simply reformat desktop sites to make them easy to navigate on mobile devices.
The user will be able to easily view the entire site without having to zoom in and out to view text or resize to click on links. Google also tends to rank responsive websites higher on results. Higher rankings usually go hand in hand with more views, which also directly affects the success of your business, which we all can agree is a great thing.
If you're in the market for a new mobile or responsive site, or perhaps a mobile app or SEO services that provide results, give us a call. We have been helping San Antonio businesses succeed for almost 15 years. Here at Visual Net Design, we make it our business to help your business thrive.