Recent Changes in Design that Complement Mobile Devices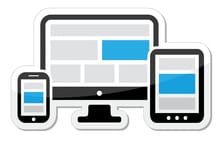 Over the years, the way we experience the web has changed tremendously. More than ever, we're using our smartphones and tablets to browse the web while on the go or even relaxing at home. Design has evolved to complement mobile devices in more ways than one. Below are some of the recent changes in design that have enhanced our viewing experience across all devices.
Responsive Design
Responsive design is where it's at in 2013! This technique allows for a website to automatically format for smaller screens, such as a smartphone or tablet. You can tell if a design is responsive by resizing your browser on your desktop. The elements on the page will become flexible and adjust to fit the new width of the browser. In a nutshell, responsive websites respond to their environment.
Here at VND, we are currently redesigning the St. Mary's University website and incorporating responsive design. Keep a look out for the final product in the upcoming months!
Infinite Scrolling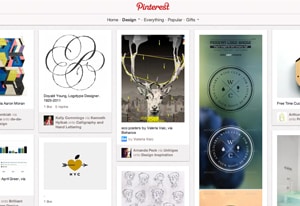 Many social media sites have incorporated infinite scrolling to allow for a seamless transition without having to go to another page. Facebook, Twitter, and Pinterest are among the top performers in infinite scrolling. Not only does the design look appealing, but it's functional and easy to use. Keep in mind, infinite scrolling is not the answer for every site; it's only useful for websites that have dynamic information that is constantly changing, such as your Facebook newsfeed.
Large Photographic Backgrounds
If you want to capture your visitor's attention, a large photographic background will do the trick. A large image is pleasing to the eye when complemented with simple or artistic typography and minimal content. However, a lot of written content on top of a photographic background can look cluttered. If you're going this route, make sure you save the heavy content for another page within the site, and keep the home page simple. Another suggestion would be to always use high resolution photos. This way, your website will always look its best regardless of the screen size.
QR Codes
QR codes have been around for quite some time, but they are still an easy way for users to view your website on their smartphone by simply scanning the code. Recently, QR codes have started popping up on magazine ads or restaurant menus. This is a great way to intrigue your customers.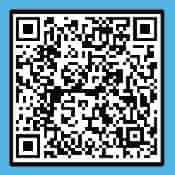 You can also incorporate a QR code on a business card. Simply scan the card with your QR reader and the contact information for that person will be uploaded and saved to your smartphone for easy access. Try scanning the QR code here with your QR reader. Once scanned, this will pull up our contact information right to your phone.
Stay on the lookout for these advances in design. If you have questions, don't be shy! Contact one of our sales representatives at Visual Net Design today to talk about how we can make your website easy on the eyes and mobile friendly.