QR Codes Explained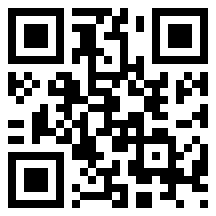 A QR code is a two-dimensional image that contains data. It's the big brother of the simple one-dimensional barcodes you see on supermarket price tags.
A QR code can represent several different types of data: links to web pages, contact info, or even just plain text. It's up to the QR scanning software to determine what to do with it. You've probably seen a QR code or two in the wild– they're showing up in ads, on products, on business cards, and even t-shirts.
QR Codes Explained: What can I do with a QR Code?
This is when QR codes get cool. Since a QR contains data, you can create images to send data to smartphones. For example, if you scan the QR above, it gives you the option to visit https://www.vndx.com in your device's web browser. If you have a website, you can integrate it with QR Codes in some very neat ways. You can create cool landing pages for your website, automatically add QR Codes to printed versions of your site, and even add 'auto-generated' QR codes for people to bookmark your site.
How do I create a QR code?
This is really just the tip of the iceberg for QR Codes. The sites below help you to generate QR codes and can give you several cool ideas on how to use them. The fastest way is to use an online QR Code Generator. There are lots of them – a few of my favorites are:
kaywa  – for very simple codes
QR Stuff  – for more advanced codes
goqr.me – a simple site to generate QR codes for links, text, and vCards
I have a QR code, what now?
Once you have your code, you need to be able to scan it. Smartphones scan QR codes the most. There are applications for all major platforms, but below are my suggestions for iPhone and Android:
Android:  Check out Barcode Scanner on Google Play. It does a lot more than QR codes but is very simple to use. Install it, open it, and start scanning codes!
iPhone:  Check out Quick Scan on the App Store.
Others:  A quick search for "QR Code Scanner" should reveal apps for your specific device.
Now you can create your own QR codes and scan them with your phone. Maybe it's time to put a QR code on your new business cards or integrate it into your website. Give Visual Net Design a call and we can get everything set up!