Our Web Marketing Services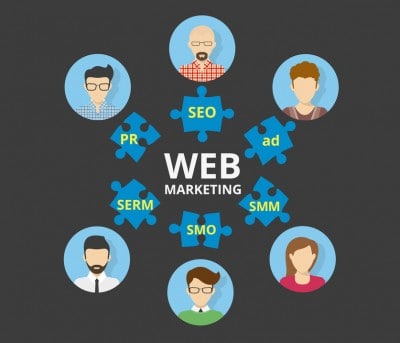 We've made a few changes to the Visual Net Design  website, including a listing of the Web Marketing  services we offer. Check it out and let us know what you think!
For years we've been committed to communicating your company's identity: who you are and what you're all about. Our services range from  SEO  (search engine optimization) to SEM  (search engine marketing) to Content Creation.
Whether you're looking to organically increase your site's visibility, create a Google AdWords  campaign,  manage social media , craft stellar content for your website, or proactively manage your company's reputation  we're here to guide you through the process.
Our SEO team is skilled in artfully molding your site into an search friendly machine. We work to diligently monitor your website's status and create content that people want. SEO is ideal for people looking for long term results in terms of site visibility.
While SEO is an incredibly powerful tool we've had clients come to us whose site has been recently penalized by an update to the Google search algorithm. To immediately boost traffic and sales we often encourage clients to implement a Google Adwords  campaign. These are paid campaign display ads on Google that encourage people to visit your site. As members of Google's Engage  program we have access to an array of tools and information straight from Google that allows us to serve you better.
Heard someone has been talking about you? Unfortunately, in today's day and age people have access to many resources, and can often use them to harm a business' reputation. We work to proactively manage your reputation in such a way that people can see who you are and make their own judgments about you.
Perhaps your website feels slightly out of date? We cant take a stale website and instantly refresh it with keyword optimized, refreshed content.
Regardless of your needs we bring the experience, diligence, and know-how to enhance the identity and branding of your company to a level that transcends and outshines the competition. Contact our Web Marketing  team to discuss any questions you may have.