New Site Launch: Intocable

New Site Launch for Intocable
We are thrilled to announce the site launch for Intocable, the Latin Grammy award-winning Tejano band! Our team has worked diligently on this project for months and we are extremely excited to announce the live site.
Intocable came to VND with a vision for a website and mobile application. They have been working closely with our design  and programming  teams to bring their vision to life. The new site comes complete with upcoming concert events, Intocable news, the ability to preview and purchase all of the band's albums, and a photo gallery. A full merchandise section will also be available soon.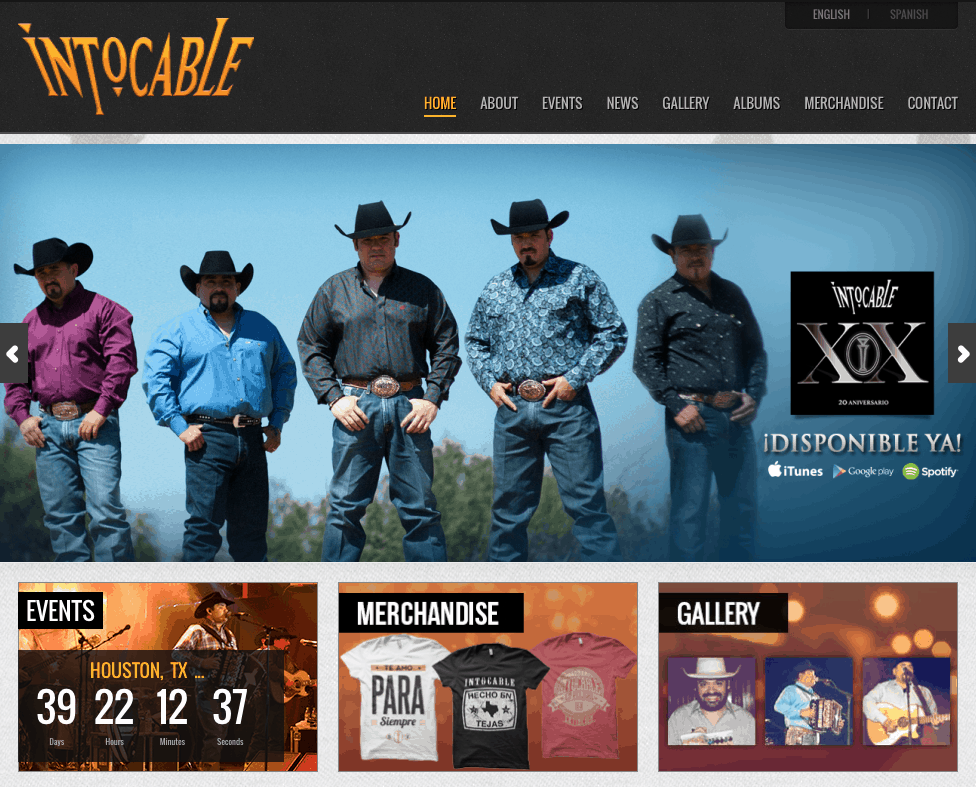 About the Band
Intocable is a Tejano/Norteño musical group from Zapata, Texas that was founded by friends Ricky Muñoz and René Martínez in the early 90s. Intocable could very well be the most influential group in Tejano, and their tough Tejano/Norteño fusion has become the blueprint for dozens of Tex-Mex groups.
Be on the lookout for the Intocable iPhone and Android app coming soon! The design and functionality reflects the new website.
You can view the full Intocable site here or check out their page on our portfolio.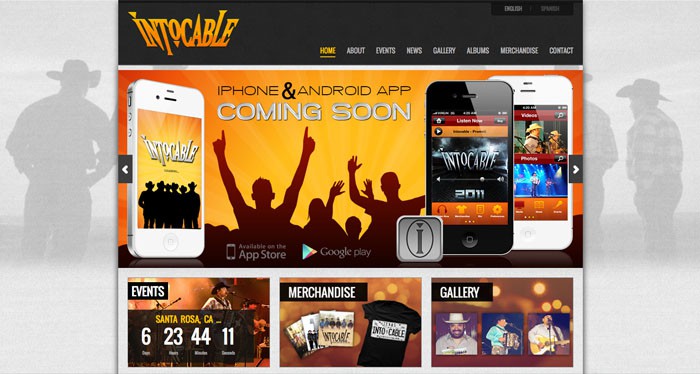 .