Mobile Apps That Add Productivity to Unproductive Time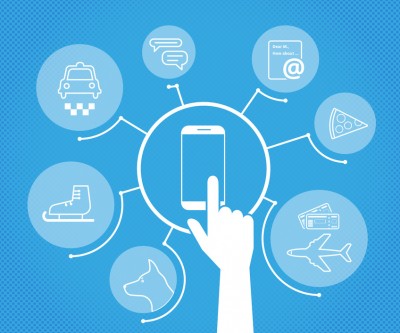 If you're like me, you spend a good amount of time in your vehicle each day getting to and from work. I myself live about 45 miles from the Visual Net Design office in San Antonio, and I often feel like the commute is wasted time I can never use efficiently. I'm happy to say now that I've found ways to maximize this time. There are mobile apps to help you be more productive during what many feel is unproductive time: the commute to and from work.
Mobile Apps Can Help with Your To-Do List
Do you make a "To Do List" each day that plans out everything you need to get done? You should. It's been proven that people who write down their goals every day, are 42 percent more likely to accomplish them than those who don't. Instead of trying to find time to write everything down, use your commute time to create your daily list. Mobile apps such as Dragon Dictation and Evernote have features that allow you to dictate and create your list. Both of these mobile apps are also very handy when you need to create a grocery list. Just download them and talk.
Mobile Apps can help you stay informed
Knowledge is power, but how can you find time to gain more knowledge when you're just trying to keep up with the day to day tasks at hand? The answer is in podcasts and YouTube videos. The web is full of information, and even though we don't recommend reading any of this information while you're driving to or from work, we do think it's a great idea to turn off the tunes every so often and absorb some information on podcasts and YouTube. Doing this will make you a little smarter, keep you productive, and allow you to maintain your focus on driving.
It's highly recommended that you focus on the road while you're behind the wheel. Doing such tasks as checking your email, putting on makeup, or eating a donut (or breakfast taco) can put you at greater risk for an accident. Instead of trying to fit in a task that should be done while you're not operating a one-ton machine, stay productive by staying informed and keeping organized. When you have the next great mobile application idea, give Visual Net Design a call and let's get to building innovation!