Everybody's Doing It: Social Media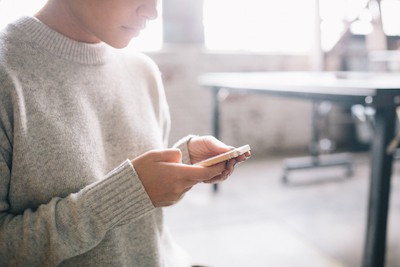 Growing up you probably heard your mother chide, "if everybody jumped off a bridge would you?" As her finger wagged in your face you'd smirk to yourself and softly whisper, "no," all the while thinking, "it depends on the situation." Consider social media  the questionable situation in which your competitors are jumping off of the proverbial bridge and you're wondering if you should too.
Insider tip: Do it!
Social media isn't for the faint of heart. It takes a considerable investment of time and resources. However, the return you can get on social media opens doors for relationships that transcend monetary gain.  While some businesses choose to have an in-house social media manager, many outsource to companies like VND. We have the ability to create unique content, discern which networks are best for you, and constantly monitor your account.
Your competitors are on social media. If they're doing it right, this means they're engaging with customers you could be engaging with. They're learning about the people who visit their business and tailor everything from product inventory to how they interact with customers based on what they know from these interactions.
Does this sound appealing to you? It should, and here's why.
Business owners often look at social media as a way to increase profits, which, in the long run, is likely to happen. But this shouldn't be your first priority with social media. Your goal should be to get to know your customers. Create conversations with them. Provide useful information that educates and empowers. When customers see that you're not just a business, but also a living, breathing being, they're more likely to take an interest in your business.
Your online presence allows you to project an image of transparency. By this we don't mean exposing the ins and outs of your business, but having upfront discussions with customers to eliminate a potential "he said, she said" scenario.
Insider tip: While many businesses are using social media, not all of them are using it correctly. Consider this the best time to get on social media and one-up them!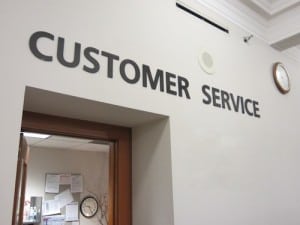 Say you own a pet store, Puppies 'R' Us, and a young child sticks his hands in a puppy's cage. One of your employees asks the child to remove his hand from the cage and the mother becomes upset. She goes to your Facebook page and rants about how "mean" Puppies 'R' Us was to her child. Instead of doing nothing about this, you have the power to enter a public forum and address the issue at hand. You may want to explain that your employee was looking out for the child, because of the tendency puppies have to "nip," and offer an apology for the misunderstanding.
As a business owner, social media should be appealing because of its ability to empower you and your customers. With social media you can create an identity for your business that goes beyond what you sell. It communicates who you are, what you're about, and the culture you strive to live out. Are you ready to share your identity with your customers?