eCommerce Optimization – Duplicate Content Issues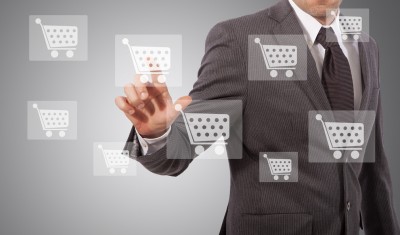 No website is immune to the laws of search engines in the world of SEO. eCommerce optimization is no different. From our experience here at VND, eCommerce sites typically have one big issue that decreases their search rankings: duplicate content. 
Why are eCommerce sites notorious for duplicate content? It's a problem because many eCommerce distributors publish content directly from manufacturers onto their website. Unless you're the only distributor for that manufacturer, other distributors will also use the manufacturer's content. If you don't change any of the text you get from the manufacturer, you've got a duplicate content issue on your hands. 
We understand that it's difficult to do eCommerce optimization, especially if your products are what they are and can't be edited. Unfortunately the only way to correct duplicate content is to rewrite your product descriptions. Depending on the amount of duplicate content on your eCommerce site, changing the product descriptions can be an overwhelming and time consuming task, to say the least.
Although you may not be enthusiastic about changing the description on all of your items, it will help your eCommerce optimization efforts. In the long run, your site will have better SEO for increased traffic. 
A quick tip for eCommerce optimization
Start with the products with either the highest performance margin or that are currently in stock and need to sell quickly. Don't approach the task as a whole, but as a process that can be completed over time. 
By changing 10-20 product descriptions a day, you can move quickly through your inventory. You'll end up with unique, keyword-rich product descriptions that will improve the search presence for your eCommerce site.
Or, if you don't have time to change the descriptions yourself, VND is here to help. To learn more about how VND does SEO, contact us today or check to see how your site is holding up compared to the competition by taking advantage of our free website analysis tool.