Choosing An SEO Company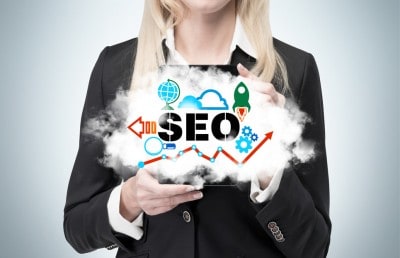 Good SEO is like making the perfect cocktail. It's much more difficult than it sounds. Why? Because the perfect cocktail is subjective to whoever is drinking it. In the case of SEO, an ideally-optimized website is contingent on your target audience. Choosing an SEO company can be a difficult task. 
SEO is a fluid practice. Google, Bing, and Yahoo are constantly changing their search algorithms. At VND we're committed to staying on top of the latest news in SEO to constantly serve our clients. If you're looking for a company to provide the best SEO services for you, we encourage you to look for the following:
Communication: Ask the company what they can do for you. Beware of companies that throw out techie terms without explaining them to you.
Cross Check: Do some research online to see if the answers the company gives you are trustworthy.
Avoid Contracts: Contracts cage you in. Our approach to SEO is simple: we serve clients on a month-to-month basis. You're free to stop service whenever you wish.We do advise clients that organic search results, including increased traffic, can take several months to see.
Measure Success: Ask the company how they measure success. Rankings are great, but even more important is traffic coming to your website.
Run from Ranking Guarantees: Don't just run–run fast! A good SEO provider will never claim to get you to the top of Google. It's impossible to make such a promise. Beware of companies that claim to have special affiliations with Google or Bing.
When you're selecting an SEO company to serve your business, the best thing you can do is ask questions. If you're interested in learning more about SEO, contact us or try our free SEO analysis tool.