5 Signs You Need a Website Redesign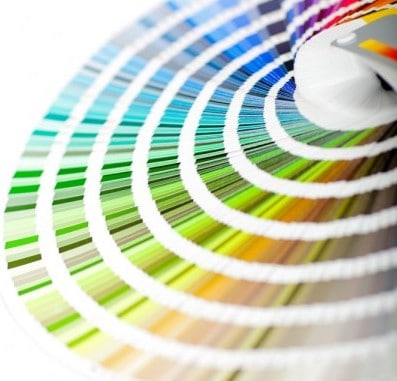 If you even need to ask if you need a website redesign, chances are the answer is yes.  
If you're questioning your current design, your website is probably not performing the way you would like it. Still not sure if you should redesign your website? 
5 Signs you need a website redesign
1. You make excuses for the way that your website looks or runs. 
Let's face it, if you make excuses or apologize for your website before someone has the chance to view it, it's time to let go of the old and move on with the new. A website design that makes you proud is going to help your business grow.
2. Your website is harder to find than an empty seat during the Spurs Playoffs.
You should consider a redesign if you Google your business name and you don't show up on the first page. This is when you should consider talking to a professional who specializes in search engine optimization (SEO). If your business does not show up for your business name, then why do you have a website? You need to be found to succeed, so get found.
Sometimes older websites aren't built in a way that tells Google who you are and what you do. A website redesign can fix this issue. Redesigning your website will bring your company and brand up to date so you can rank on search engines.
3.  If your website works on some browsers, but not on others.
Your website shouldn't play favorites. Your users are on a variety of browsers and devices when they visit your site; you need to cater to everyone. If your website looks good on one browser and not so hot on another, you have a problem. If you limit your visibility to one browser, you're severely limiting your clientele.  
It's time to spruce up your site's visual appeal and functionality with a redesign that will engage your viewers and build business on all browsers. Don't lose clients because your website has display issues. Get the maximum results with a website redesign that is a responsive and shows you off on any browser.
4. Your website has a copyright that isn't in the 21st century
If you had your website built in the 90s, trust us, it's time for a facelift. Don't let your website to tell people how old you are. Let your work to display your experience and skills.
Many companies that were on their game in the early 2000s included Flash animation and music on their websites. Using Flash now unfortunately dates your website and makes it non-responsive on some devices. Although Flash is wonderful and has earned place online, it isn't the best thing for SEO ranking. Search engines have a hard time pulling any information from a Flash site, giving the website a major disadvantage on search engines. Don't be stuck in the past. Pull the trigger for a website redesign to come into the 21st century.
5. When someone reads your site and still doesn't understand what you do
If your website doesn't give viewers a clear idea of who you are, where you are, and what you do, it's not working for you. Your website is your chance to make a first impression. When someone pulls up your website, you want them to understand how you can help them, why they should like you, and why they should give you their business.
Remember, your web presence can make you or break you. Don't wait for a critical redesign that can bring in a fresh identity and new business. 
From responsive design websites, website redesign, mobile app development, to social media development and marketing, we are here to help your business grow.